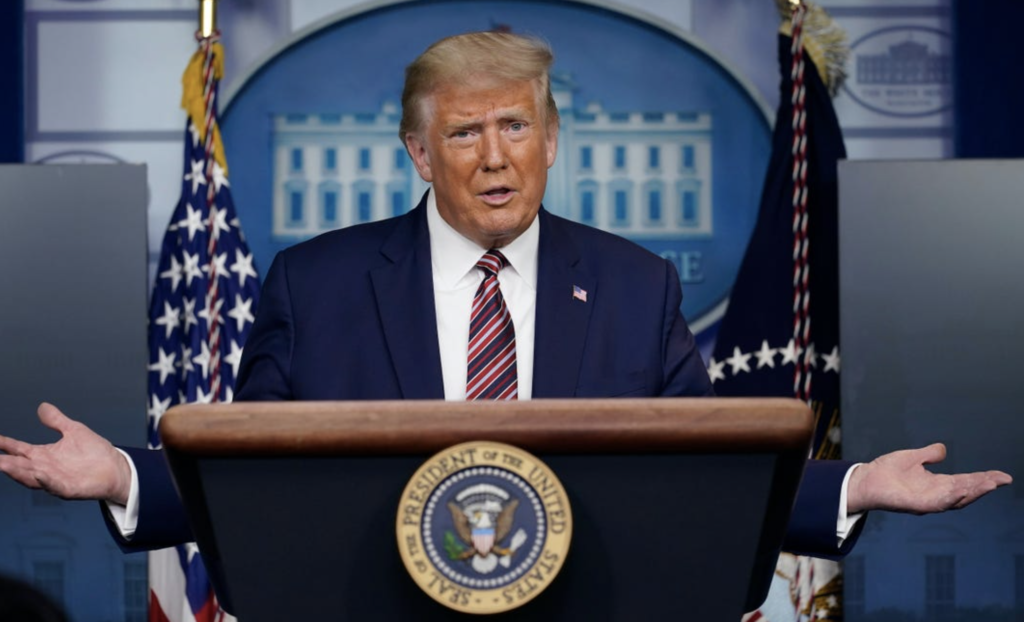 Trumps In The Hospital and His Cronies Are Infected
03 Oct, 2020
President Donald Trump was taken to the hospital Friday, hours after he announced that he and first lady Melania Trump have been infected with COVID-19. 
Trump announced his positive test early Friday morning, sending Washington and the rest of the country into fresh turmoil just a month before the presidential election. Hours earlier, the president said Hope Hicks, one of his closest advisers with whom he had recently traveled, has been infected and he and the first lady have started to quarantine.
White House officials said earlier that Trump was feeling "fatigued" but in good spirits.
Questions remain on who the president has been in contact with in the days prior to his  test and who have been infected with the virus. A negative test means only that the person was not infected at the time of testing. Because the virus' incubation period can be up to 14 days, a negative test earlier in that time frame does not mean a person was not infected.
Here's a running list of people who have tested positive and negative. This is a developing story, not a comprehensive list, which we will keep updated in the days to come.
Who has tested positive:
First lady Melania Trump
Hope Hicks, senior advisor to the president
Bill Stepien, Trump's campaign manager
Republican National Committee Chairwoman Ronna McDaniel
Sen. Mike Lee, R-Utah
Sen. Thom Tillis, R-North Carolina
Three White House reporters
One White House staffer
Kellyanne Conway, former White House senior advisor 
The Rev. John Jenkins, president of Notre Dame University (Jenkins was at the White House Saturday, when Trump introduced Judge Amy Coney Barrett as his Supreme Court nominee. Barrett was a law professor at Notre Dame for 15 years before Trump nominated her to the U.S. Court of Appeals for the 7th Circuit.)
USAtoday
Image MichaelSmyth_twitter
Mentioned In This Post:
About the author