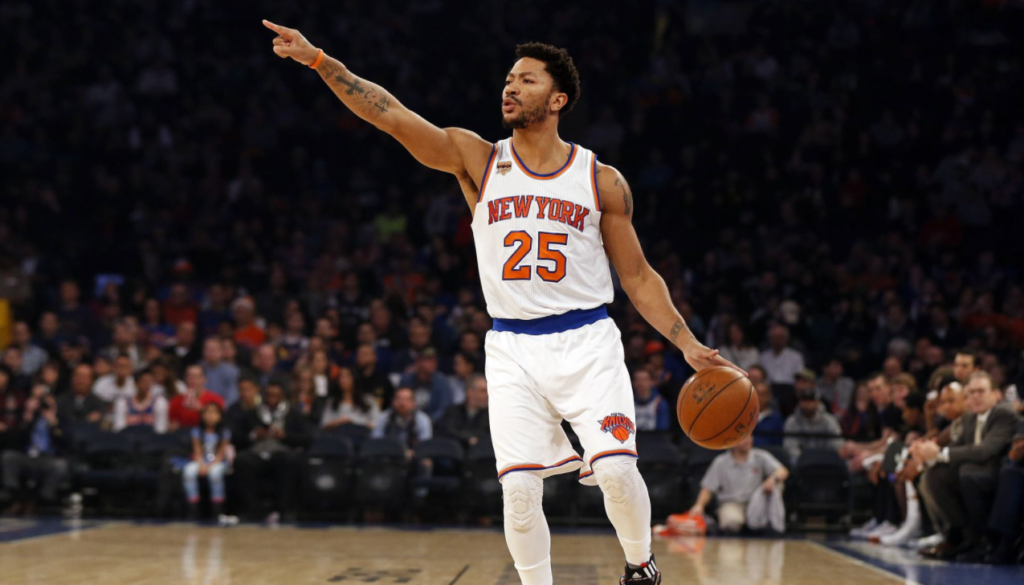 Two MVP's Join Forces In Cleveland
24 Jul, 2017
Free-agent point guard Derrick Rose has reached an agreement on a one-year deal with the Cleveland Cavaliers, according to ESPN and multiple reports.
It is a veteran minimum salary of $2.1 million, sources said.
The defending Eastern Conference champions met with Rose and his agent, B.J. Armstrong, on Monday. The 2011 MVP is expected to sign his contract as early as Tuesday.
Cleveland not only allows Rose to contend for a championship, but it furthermore provides Rose the opportunity to play near his hometown of Chicago.
Additionally, in the wake of the news that Kyrie Irving wants out of Cleveland, a starting point guard spot could be up for grabs. Provided Irving secures his request, Rose's partnering up with LeBron James could keep the Cavaliers afloat as a contender.
Rose has communicated with James through the process that led him to the Cavaliers, league sources told ESPN's Adrian Wojnarowski.
On Monday night, James took to Twitter to welcome his new teammate.
Rose, 28, met with the Los Angeles Lakers for nearly three hours on Thursday, sources said.
The Lakers tried to entice Rose to sign with them, suggesting they can offer more playing time and money in a better environment after his tumultuous 2016-17 season with the New York Knicks.
The Lakers believed that Rose, who had been working out at L.A.'s practice facility lately, could help the development of their rookie point guard Lonzo Ball, the No. 2 pick in the NBA draft.
Rose averaged 18 points, 3.8 rebounds and 4.4 assists on 47.1 percent shooting — his best percentage since the 2009-10 season — in 64 games for the Knicks last season.
ESPN
Image mitrasites2016 twitter
Mentioned In This Post:
About the author