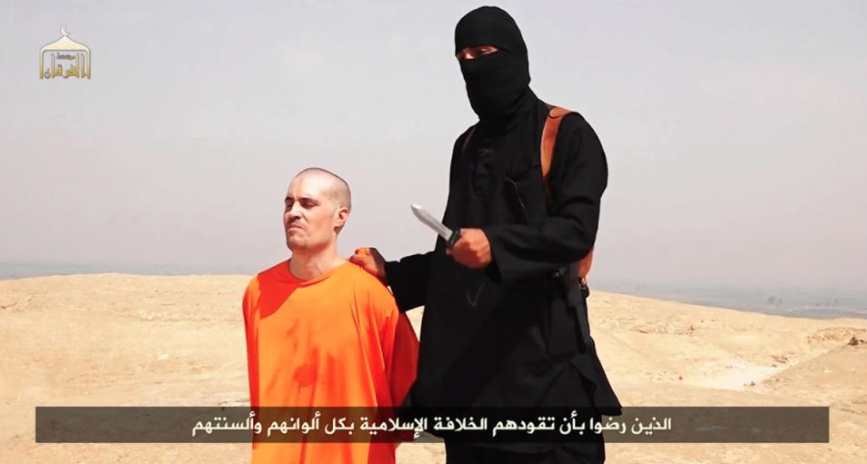 US Journalist James Foley Beheaded on Video
20 Aug, 2014
U.S. intelligence analysts have determined that the video showing the execution of American photojournalist James Foley by Islamic State militants is real, National Security Council spokeswoman Caitlin Hayden said Wednesday.
"We have reached the judgment that this video is authentic," Hayden said.
President Obama was scheduled to make a statement at 12:45 pm ET.
The beheading may have been undertaken by a British national, the United Kingdom's Foreign Secretary Philip Hammond said.
In an interview with the BBC, Hammond acknowledged that the militant shown in the video with Foley — who was seized in Syria in 2012 while covering the civil war there — spoke with a British accent. It's possible that the perpetrator of the shocking killing could be British, he said.
In the video, posted by the media arm of the Islamic State and titled A Message to America, a man with a shaved head is seen kneeling beside a masked militant. The man, possibly Foley, 40, delivers what appears to be a scripted statement in which he asserts that U.S. airstrikes on Islamic State militants in Iraq "signed my death warrant."
The video concludes with another missing U.S. journalist, Steven Joel Sotloff of Miami and tells President Obama his life "depends on our next decision."
In a statement on a webpage created to rally support for Foley, his family confirmed his death. His mother said he "gave his life trying to expose the world to the suffering of the Syrian people."
USA Today
Image Twitter
Mentioned In This Post:
About the author