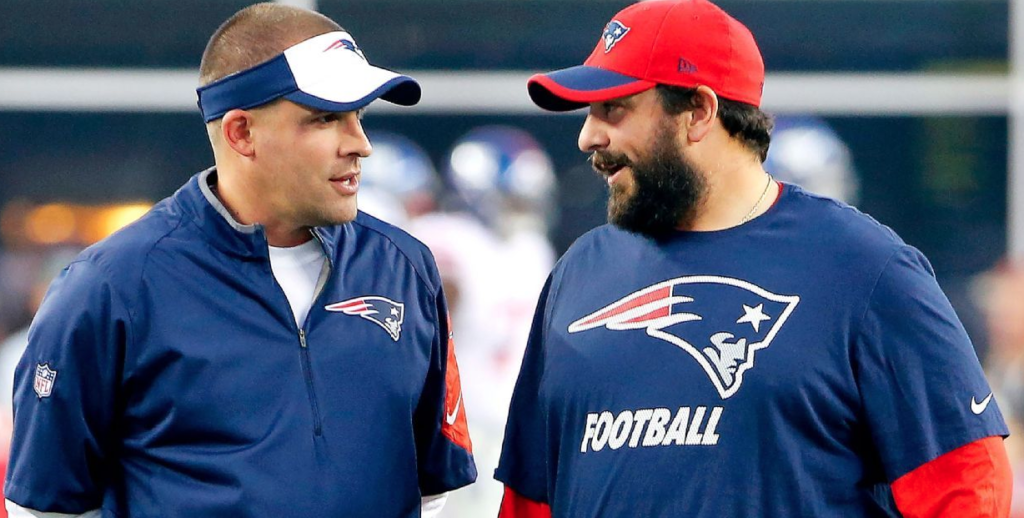 Will the Patriots Be The Same After The Purge?
05 Feb, 2018
It's official — Josh McDaniels is the new head coach of the Indianapolis Colts.
The now former Patriots offensive coordinator was named the Colts' head coach Tuesday — two days after New England's Super Bowl LII loss to the Philadelphia Eagles. It is McDaniels' second head coaching foray in the NFL after he led the Denver Broncos during the 2009-10 seasons.
McDaniels' return to the head coaching ranks was anticipated. NFL Network Insider Ian Rapoport reported in mid-January that McDaniels was expected to be named the Colts' new coach when the Patriots' season ended.
McDaniels will be formally introduced as head coach of the Colts during a news conference Wednesday.
While working with perhaps the greatest quarterback in NFL history during has made him a hot head-coaching candidate for years, it remains to be seen if he can replicate the success he had with Brady. Although McDaniels didn't taste success on Sunday's big stage against the Eagles, the Patriots' offensive output certainly wasn't to blame — Brady became the first quarterback in NFL history to lose a game after passing for 500 yards, three touchdowns and zero interceptions.
McDaniels won five Super Bowls in New England after joining Bill Belichick's staff in 2001. The Colts hope some of that success will rub off on their franchise, which haven't made the postseason since losing to the Patriots in the now infamous 2014 AFC Championship Game.
The team announced Monday that former New England Patriots defensive coordinator Matt Patricia will be tasked with turning around a Lions team that hasn't won a playoff game since the 1991 season. The Lions are slated to introduce Patricia at a news conference on Wednesday at 3 p.m. ET.
Patricia's hiring comes just one day after the DC fell to Nick Foles and the Philadelphia Eagles in Super Bowl LII. It wasn't the finest performance from Patricia's unit, though Sunday's outcome was more outlier than norm for Patricia-led defenses.
The 43-year-old has been Bill Belichick's defensive coordinator in New England since 2012. In those six seasons, Patricia has never ranked outside the top 10 in scoring defense, winning two Super Bowl rings in that same time frame.
"On behalf of me and my family, I would like to congratulate and welcome Matt Patricia to the Detroit Lions as our new head coach," Lions owner and chairman Martha Firestone Ford said. "… I was most pleased with how we handled all the interviews and I am confident that we have found the right man to lead our football team."
NFL.com
Image quanzhenqin twitter
Mentioned In This Post:
About the author