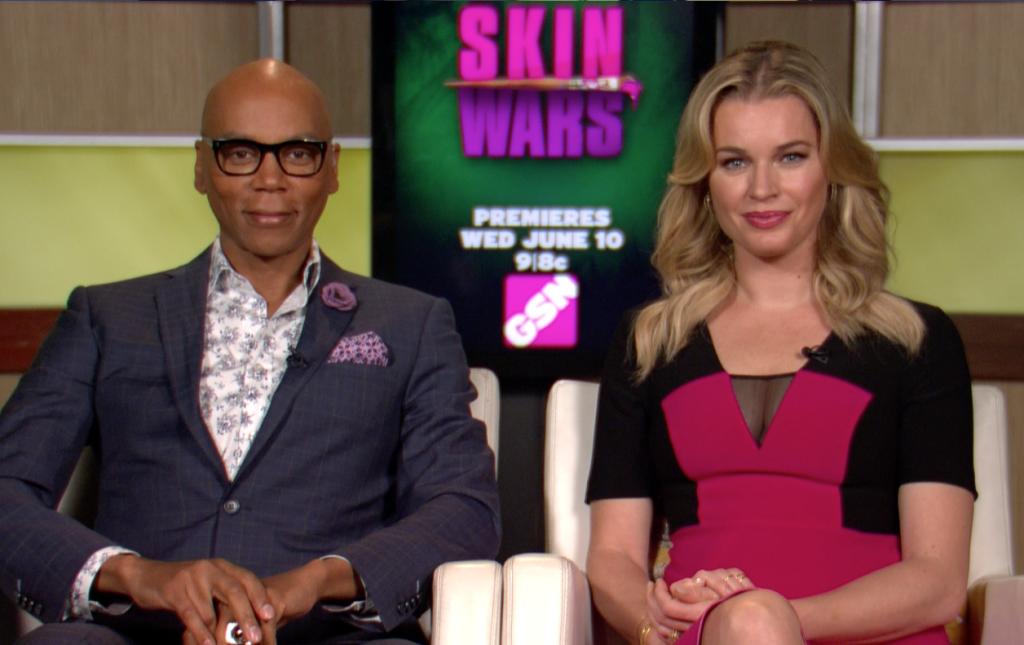 Would You Recognize Your Own Skin? (Video)
10 Jun, 2015
Rebecca Romijn returns to the Game Show Network to host its most popular show to date, Skin Wars, and this time she brought RuPaul Charles along to join in on the fun.
As if fans needed the encouragement, Romijn started an internet frenzy when promotional pictures for season 2 circulated showing her donning only a painted catsuit reminiscent of her iconic role Mystique in the X-Men movie series.
Skin Wars is television's first body painting competition where 12 artists compete in elaborate body painting challenges for the chance to win $100,000 cash and prizes.
But as The Trending Report learned during our second interview with Romijn, her and RuPaul have more in common than you may think.
The Trending Report's talked with Romijn during TNT's The Librarian's Premiere Here
Watch our interview to get the inside scoop on the new season of Skin Wars and find out why this competition isn't the only place you'll see these two together.
B.Owusu
Image TR
Mentioned In This Post: @SkinWarsShow ,@RebeccaARomijn ,@RuPaul
About the author