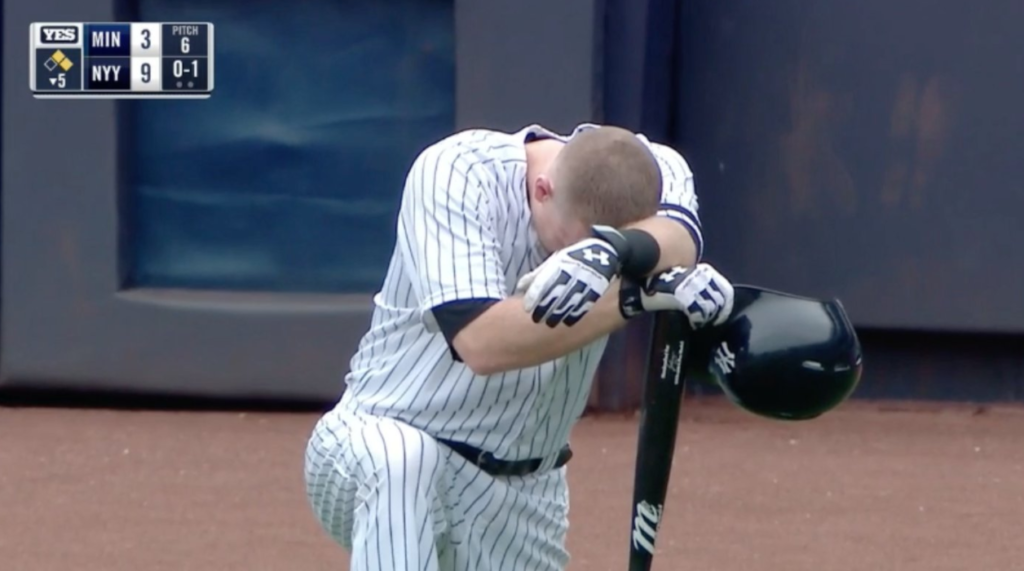 Yankees Wipe Away Tears After Girl Hit by Foul Ball
20 Sep, 2017
A young fan sitting in the lower-level seats at Yankee Stadium was bloodied by a 105 mph line drive that struck her in the face during Wednesday's Minnesota Twins-New York Yankees game.
She was transported to nearby NewYork-Presbyterian/Columbia Hospital.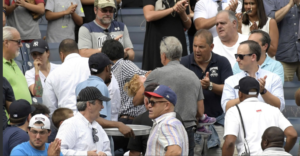 Her father and grandfather spoke briefly with reporters there Wednesday night. When asked if his daughter would need surgery, the girl's father, who declined to give his name, said: "It's too early to tell."
"She's doing all right. Just keep her in your thoughts," he told WABC-NY.
The toddler was attending the game with her grandparents.
The game was delayed for about five minutes as medics attended to her. Yankees third baseman Todd Frazier looked visibly upset, while teammate Matt Holliday wiped away tears.
The Yankees declined to talk about her status, citing HIPAA laws that protect individuals' privacy. During Yankees manager Joe Girardi's postgame news conference, he said he was told by members of the team's security staff that the girl was doing OK, but he said that was only secondhand or thirdhand information.
Frazier had tears in his eyes as he spoke to reporters postgame. It was his fifth-inning liner that hit the girl in the face as she sat with her grandparents about five rows up on the third-base side of Yankee Stadium. Frazier said he thought of his own two children, who are around the same age as the little girl.
"It was terrible," Frazier said. "I was shaken up a little bit. I hope she is all right. It is something that I wish never happened. It was tough. Tough to watch. Tough to be a part of, to be honest."
The protective netting at Yankee Stadium ends at the home plate side of each dugout. After the game, many players voiced support for more safeguards.
Major League Baseball issued recommendations for protective netting or screens in December 2015, encouraging teams to have it in place between the ends of the dugouts closest to home plate.
"It remains an ongoing discussion in the industry," commissioner Rob Manfred said at Safeco Field before Wednesday night's game between the Seattle Mariners and Texas Rangers. "We gave some guidelines two years ago, and what we have done since then is that we have encouraged the individual clubs to engage in a localized process, look at their own stadiums — every stadium's different — and to try to make a good decision about how far the netting should go in order to promote fan safety.
ESPN
Image SportsMockery twitter
Mentioned In This Post:
About the author