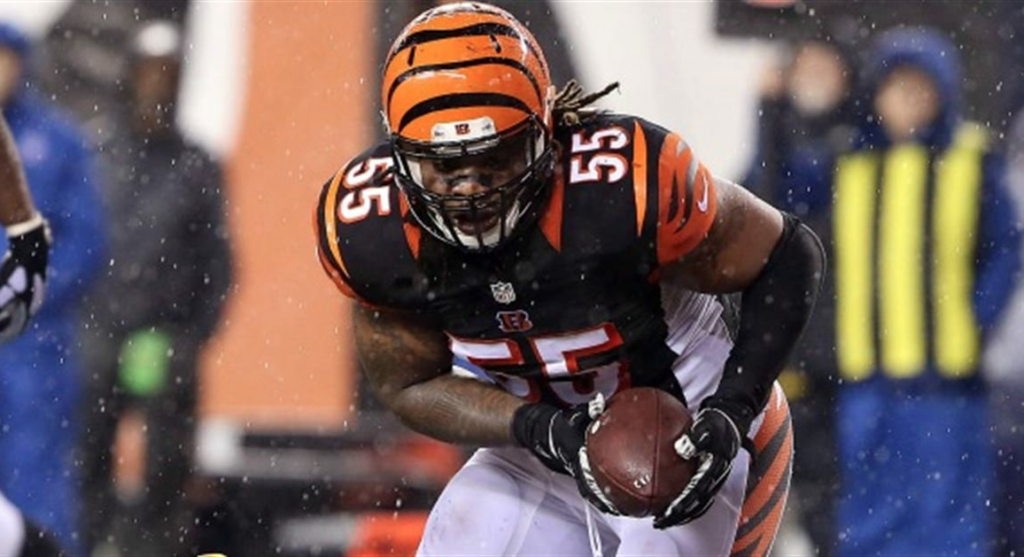 Two plays in and Vontaze Burfict kicks Rosie Nix after a play. Then points at Nix for some reason. #Steelers #Bengals pic.twitter.com/lioNLDDMvX

— Josh Rowntree (@JRown32) October 22, 2017
You Can Suspend Them But Some People Just Never Learn
23 Oct, 2017
Vontaze Burfict was at it again Sunday against the Steelers.
The Cincinnati Bengals linebacker — who has had numerous confrontations with the Steelers in the past — got the hostility between the two teams going before they even kicked off their game Sunday at Heinz Field.
He followed that up by kicking Steelers fullback Roosevelt Nix on the Steelers' first offensive drive of the game.
Burfict was not penalized for the play that can only be described as a cheap shot, and Steelers fans were not happy.
Burfict, of course, delivered a season-ending injury with a hit on running back Le'Veon Bell a few years ago, and he concussed receiver Antonio Brown in the playoffs on a hit that earned him a suspension.
If he was public enemy No. 1 before for the Steelers, he's only reinforced that in this first of two meetings between these teams this season.
Post-Gazzette.com 
Image bengals_fanly twitter
Mentioned In This Post:
About the author