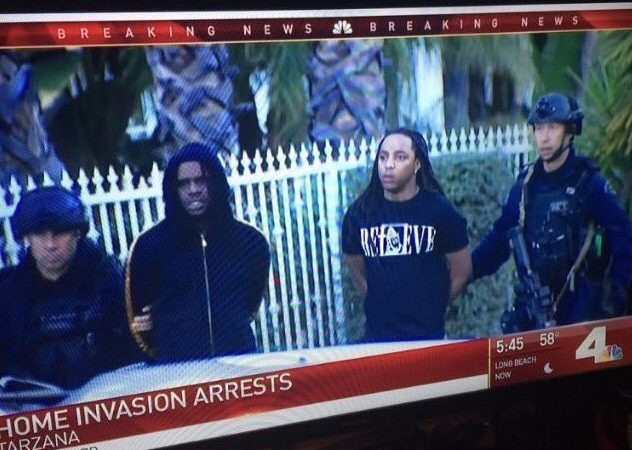 You Can Take Chief Keef Outta of Chicago But….
27 Jan, 2017
Chief Keef has been arrested for robbery and assault after apparently launching an attack earlier this week on his former music producer, Ramsay Tha Great.
The controversial Chicago rapper (real name Keith Cozart) was taken into custody just days after Ramsay claimed he was set upon in an armed home invasion, TMZ reports.
In a video posted to Instagram, Ramsay vowed to press charges after asserting he was robbed of money, a ring and a Rolex, and his face bears the markings of a beating.
When word of Keef's incarceration reached Ramsay, the producer posted another taped message in which he backed up his account of the attack and shut down the haters who've flooded his social media accounts.
"It's real sad to see my black community condone home invasion and armed robbery with a deadly assault…(he) hit me in the face with an AK-47," he said, "Now that he's locked up because he chose to make that stupid decision, come into my house and do that, I'm the bad guy for putting him in jail?…It's real life you can't do that."
According to TMZ, Keef and one other individual were taken into custody after a search of the hip-hop artist's home.
When asked to confirm Keef's situation, a rep for the LAPD acknowledged that two individuals had been arrested on charges of home invasion and robbery, although he could not release their names.
After having a relatively low-key 2016 musically (and a 2015 marred by legal issues), Keef released his new mixtape Two Zero One Seven on New Year's Day.
Billboard
Image NBCLA
Mentioned In This Post:
About the author