3 Reasons We're Loving Freeform's 'Grown-ish'
03 Jan, 2018
NASTALGIA:
Hit sitcom 'A Different World' ended 25 years ago and we can still recite the theme song and converse the affects the show had not only on current culture but its influence in a lot of African-Americans initial thoughts of higher education. Like "A Diff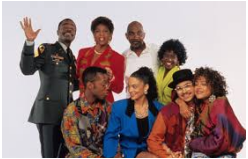 erentWorld" was a spin-off to the ever-popular "Cosby Show," "Grown-ish" follows the next phase in life of Zoey Johnson (Yara Shahidi), the oldest child on ABC's "Black-ish."
"Grown-ish" walks a delicate balance between fun sitcom and real-life issues. On "black-ish," Zoey is popular, pretty and always right. "Grown-ish" allows us to see behind the curtain. She's lost. She's a little insecure. She doesn't know who she wants to be. She's asking a question many of us ask more than once in our lives: Is she living for herself or for others? We're going to love going along for the ride of discovery.
SQUAD GOALS:
Showmakers Kenya Barris and Larry Wilmore created a cast of poster children for diversity— inclusive and imperfect. Zoey's squad includes her Cuban Republican sweetheart of a roommate, a sexually empowered Jewish bisexual woman, a Southeast Asian student with Drake dreams who pushes pills, a free-spirited Basquiat, a young Malcolm X and a set of super-athlete twins, a la Venus and Serena. They are a hot mess of hormones, beauty and brilliance.
YARA SHAHIDI:
This up-and-rising Hollywood leading lady isdefinitely one to watch. Her #BlackGirlMagic has taken a front seat in the underlining aspects of her career and she is owning it. We're looking forward to seeing her grow.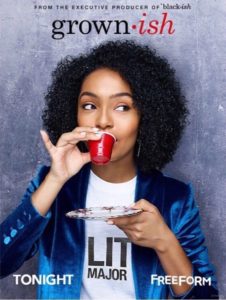 Mentioned In This Post:
About the author