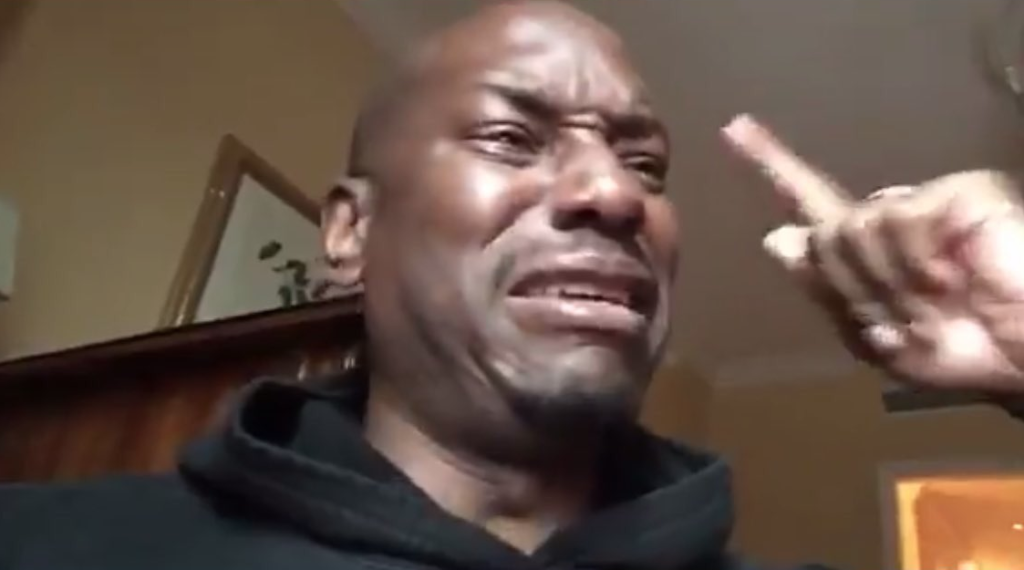 WATCH: Tyrese films himself crying over his legal battle to see his daughter. He is accused of assaulting her. pic.twitter.com/iuprWyJp26

— Phil Mphela (@PhilMphela) November 2, 2017
For Real Man, What's Wrong With Tyrese?
02 Nov, 2017
Tyrese Gibson has claimed he won't appear in 'Fast and Furious 9' if Dwayne 'The Rock' Johnson signs up to reprise his role.
The 38-year-old rapper and actor – who stars as Roman Pearce in the action movie franchise – recently blamed his co-star for delaying the release of the ninth instalment until 2020 after a spin-off movie starring Dwayne and Jason Statham was announced for 2019.
And now, Tyrese has claimed he will pull out of the movie altogether if bosses decide to bring back Dwayne's character Hobbs, as the star now refuses to work with Dwayne, whom he has been feuding with since 2016 when the former wrestler slammed some unnamed 'Fast and Furious' stars on social media.
Taking to Instagram to share a snap of himself alongside Dwayne and fellow star Vin Diesel, Tyrese wrote: "Hello world………. hello loyal fans and loved ones from OUR fast universe…….. I'm sorry to announce that if Dewayne is in Fast9 there will no more Roman Peirce – You mess with family and my daughters survival I mess with yours……… close your eyes dude you're a "Clown"…… #CandyAssB***hMade All my real one…. Men on integrity… my real ones out here stand UP…… folks that GP to the gym and get big naturally #NoJuice#NoOJ spin off huh? Spin off these nuts selfish champ…… pause notice who's got his arms around my shoulder and who's standing alone – #OurChildrenMatter (sic)"
It comes after the rapper previously accused 45-year-old Dwayne of abandoning the 'Fast and Furious' family to "fly solo".
In October, he wrote in a comment on one of Dwayne's Instagram pictures: "If you move forward with that #Hobbs Movie you will have purposely ignored the heart to heart moment we had in my sprinter — I don't wanna hear from you until you remember what we talked about — I'm on your timeline cause you're not responding to my text messages — #FastFamily is just that a family……. We don't fly solo. (sic)"
Rome News-Tribune
Image Tyrese Instagram
Mentioned In This Post:
About the author