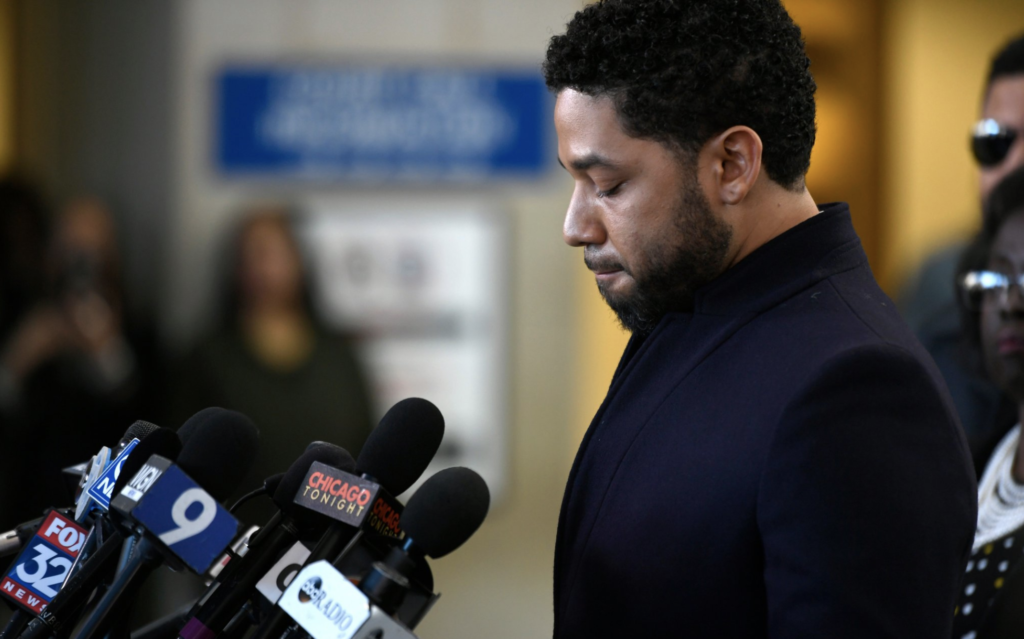 Oh Jussie….Chicago's Not Through With You Yet
23 May, 2019
A judge that ordered the file from Jussie Smollett's criminal case unsealed says the actor's actions did not appear to be those of someone seeking to maintain his privacy.
Cook County Circuit Court Judge Steven Watkins said in his order Thursday that Smollett's lawyers had argued that since the case was dismissed, Smollett had "the right to be left alone."
Watkins wrote that Smollett "voluntarily appeared on national television for an interview speaking about the incident in detail" and that on "several occasions, attorneys for defendant, presumably with his authorization, appeared on various media outlets speaking about the case."
Watkins added that "these are not the actions of a person seeking to maintain his privacy or simply to be let alone."
Smollett had been charged with 16 counts alleging he lied to police when reporting he'd been the victim of a racist, anti-gay attack in January. Prosecutors dropped all charges.
AP
Image AJnews twitter
Mentioned In This Post:
About the author