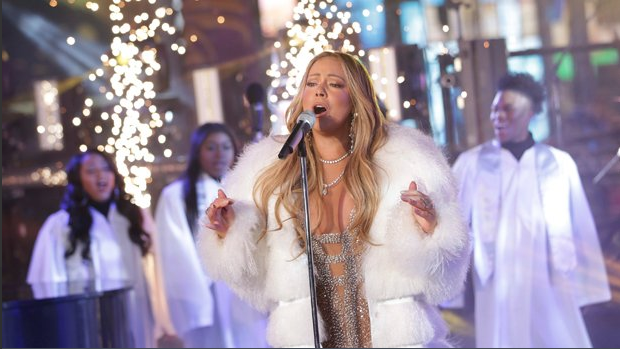 This Time Mariah Carey Did Not Disappoint
01 Jan, 2018
After last year's epic mishap and ensuing drama on Dick Clark's New Year's Rockin' Eve with Ryan Seacrest, Mariah Carey made sure she made a big comeback for this year's second chance—and she did not disappoint!
The big-voiced singer razzled and dazzled during her New Year's Eve performance on Sunday night, singing not one, but two songs for the freezing crowd.
The notorious diva wowed with her glittering medley of "Vision of Love" and "Hero" and even made a joke at her own expense, saying to the audience that the night was a "disaster" because she didn't have her hot tea.
E Online
Image CP24 twitter
Mentioned In This Post:
About the author