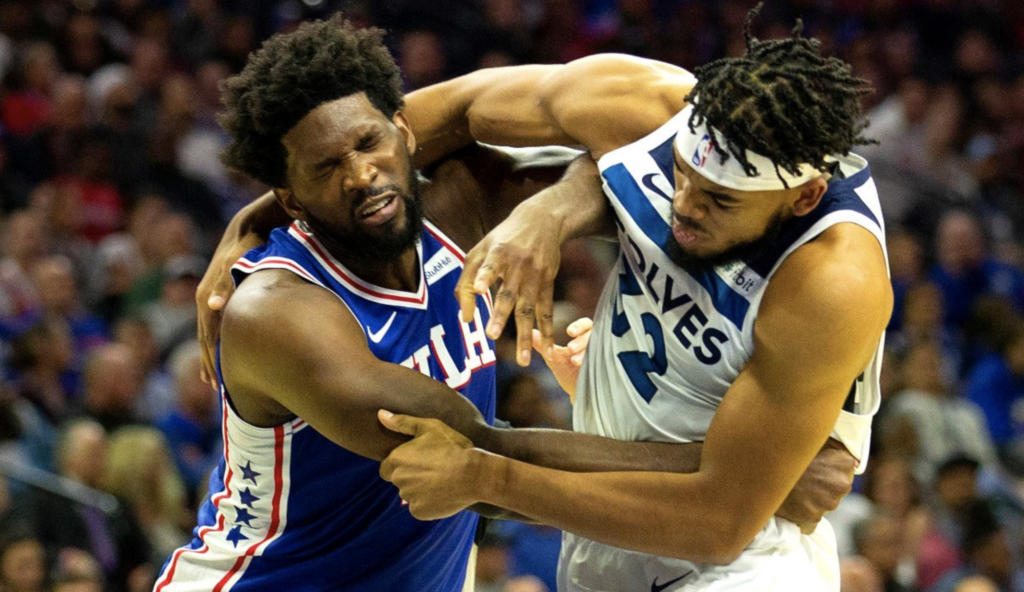 Chuck's reaction to the KAT/Embiid altercation 😂 pic.twitter.com/mad0jC2X7p

— NBA on TNT (@NBAonTNT) October 31, 2019
Barkley Called This Fight "A Snuggle Party"
31 Oct, 2019
Some might say Karl-Anthony Towns and Joel Embiid had a fight Wednesday night. Others might call it a skirmish or altercation. Charles Barkley had a different way to describe the situation.
Barkley said Towns and Embiid had a "snuggle party."
During the third quarter of the Philadelphia 76ers' 117-95 win over the Minnesota Timberwolves, a shoving match between Towns and Embiid started. Things escalated from there.
The two turned to social media to continue exchanging barbs after the game
The NBA announced Thursday that Towns and Embiid each received two-game suspensions. Ben Simmons, who at one point had his right arm around Towns' neck, wasn't punished for his role in the fracas.
Bleacher Report
Image nypost twitter

Mentioned In This Post:
About the author