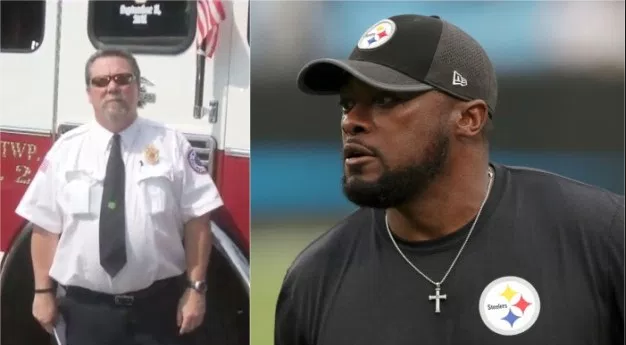 Chief Quits After "No Good Nigger" Post About Steelers Coach
26 Sep, 2017
The Washington County fire chief who drew criticism for posting a racial slur about Steelers coach Mike Tomlin to Facebook has resigned his position.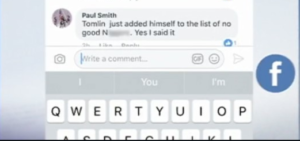 "The media dragged my fire company and township into this as well as my family," said Paul Smith, former chief of the Muse Township Volunteer Fire Department in Cecil, in a statement to the Pittsburgh Post-Gazette.
After the Steelers coach explained the team's decision to remain in the tunnel during the singing of the national anthem in Chicago on Sunday, Mr. Smith posted on Facebook that Tomlin was a "no good" N-word, and then added "Yes I said it."
The comment — and Mr. Smith's claim to KDKA that he was embarrassed and regretted the post — got national media attention, and the outrage was swift.
Mr. Smith, who is out of the country on vacation, blamed the media for portraying him as a racist.
"I regret what I said deeply and I am not the racist the media portrays me as. What I said was wrong and posted in anger," he said a statement sent to a Post-Gazette reporter Tuesday afternoon.
Cecil Manager Don Gennuso said he has fielded 550 calls and 450 emails since late Sunday from people worldwide.
Although the fire station is one of two based in Cecil, it is a separate legal entity, he said.
"They have their own charter and their own bylaws," Mr. Gennuso said.
Supervisors said they were "deeply disturbed" by the comments and let their feelings be known to fire department officials.
"The board of supervisors ultimately could have some influence over them because they provide tax money," though they have no legal right to hire or fire employees, Mr. Gennuso said.
"Everyone who represents the township needs to be respectful of all people and this is certainly something we have no tolerance for," he said.
Mr. Smith worked for the department as a volunteer for 23 years and was recently appointed chief.
Post-Gazzette
Image The Grio twitter
Mentioned In This Post:
About the author