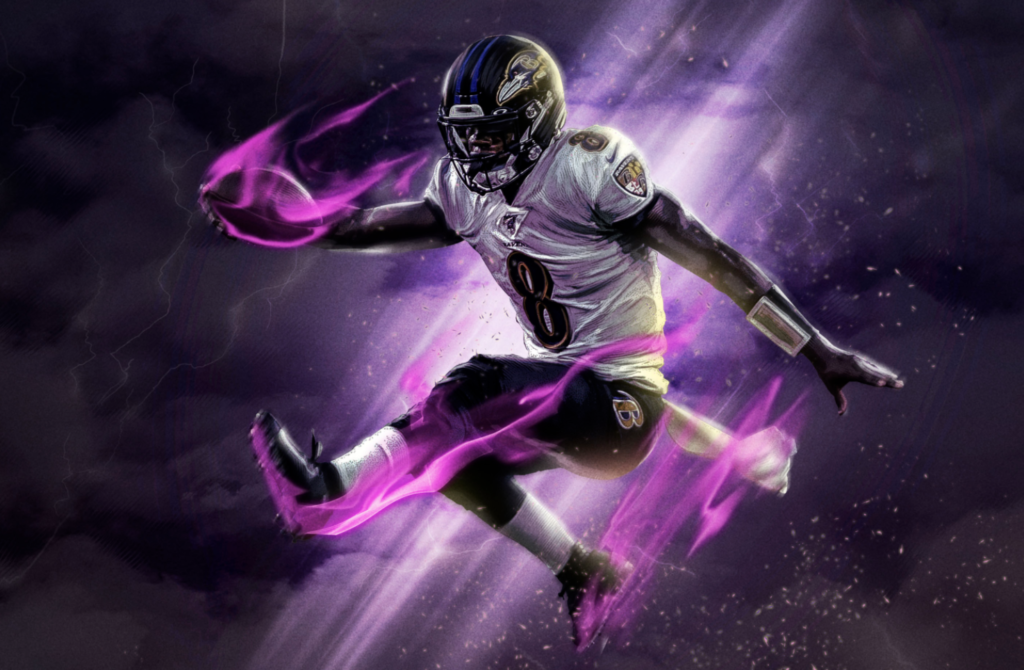 Running Through The Record Books
05 Oct, 2020
Baltimore Ravens quarterback Lamar Jackson hit yet another milestone in his already impressive NFL career on Sunday afternoon — one that once again proved he's perhaps the best dual-threat quarterback in league history.
Jackson became the fastest player in NFL history to eclipse 5,000 career passing yards and 2,000 rushing yards, which he did while leading the Ravens to a 31-17 win against the Washington Football Team at FedExField.
The reigning league MVP needed just 35 games to do so, which beat Michael Vick's previous mark of 39 games.
Jackson went 14 of 21 for 193 yards through the air on Sunday and threw two touchdowns, both of which were 20-yard tosses to Mark Andrews. Jackson needed just 96 passing yards to eclipse the 5,000-yard mark heading into Sunday — which he passed on his first touchdown toss to Andrews in the first half.
Jackson broke out for a massive 50-yard touchdown run in the second quarter, too, which marked both the longest of his career and the longest touchdown run by any quarterback in the league in the past five seasons.
He actually got into a bit of trouble after that run, however, as coach John Harbaugh let him have it for celebrating early and nearly blowing the score.
"We watch 'plays of the week' [and] nine times out of 10 it's plays that you should not do, and I was almost on one of those plays," Jackson said, via ESPN. "That's basically what [Harbaugh] was telling me on the sideline."
Though Harbaugh wasn't happy about that, it was hard to complain in the 31-17 win — especially after their rough outing against the Kansas City Chiefs last week, where Jackson mustered a career-low 97 passing yards.
"Lamar came up and just made some big touchdown throws, scramble plays, plays where he had great vision," Harbaugh said, via ESPN. "So, [he is] probably the key to the game right here."
While the historic outing may mean a lot to some, Jackson didn't seem to mind too much.
The 23-year-old has other things on his mind at the moment.
"[Records will mean something] probably in the long run," he said. "I'm focused on trying to win championships. We still have bigger fish to fry right now. Those accolades I feel, I'll cherish those later."
Yahoo Sports
Image BleacherReport twitter
Mentioned In This Post:
About the author