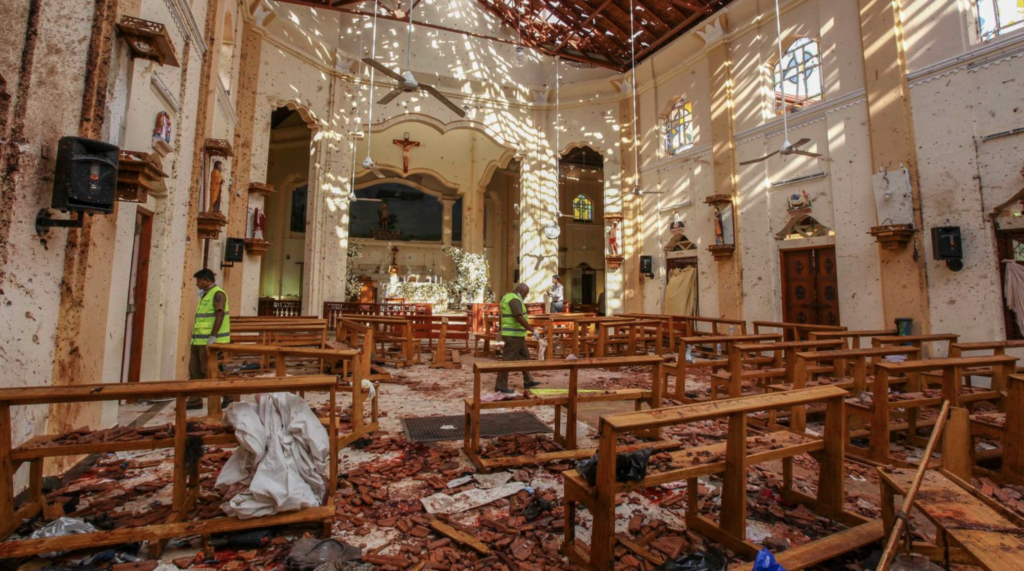 Cowards Commit Easter Bombing For the Worst Reason
23 Apr, 2019
A top Sri Lanka official on Tuesday called the Easter attack on churches, hotels and other sites "retaliation" for the shooting massacre by a white supremacist at two New Zealand mosques last month, as the Islamic State group sought to claim responsibility for the attack.
Ruwan Wijewardene, the state minister of defense, told Parliament the government possessed information that the bombings were carried out "by an Islamic fundamentalist group" in response to the Christchurch attacks. He also blamed "weakness" within Sri Lanka's security apparatus for failing to prevent the nine bombings.
"By now it has been established that the intelligence units were aware of this attack and a group of responsible people were informed about the impending attack," Wijewardene said. "However, this information has been circulated among only a few officials."
Wijewardene's comments came shortly before the Islamic State group asserted it was responsible for the bombings in and outside of Colombo that killed over 320 people. But neither Wijewardene nor IS provided evidence to immediately support their claims, and authorities previously blamed a little-known Islamic extremist group in the island nation for the attack.
The office of New Zealand Prime Minister Jacinda Ardern issued a statement responding to the Christchurch claim that described Sri Lanka's investigation as "in its early stages."
"New Zealand has not yet seen any intelligence upon which such an assessment might be based," it said. An Australian white supremacist, Brenton Harrison Tarrant, livestreamed the March 15 shootings.
Authorities announced a nationwide curfew would begin at 9 p.m. Tuesday.
As Sri Lanka's leaders wrangled with the implications of an apparent militant attack and massive intelligence failure, security was heightened Tuesday for a national day of mourning and the military was employing powers to make arrests it last used during a devastating civil war that ended in 2009.
The six near-simultaneous attacks on three churches and three luxury hotels and three related blasts later Sunday was Sri Lanka's deadliest violence in a decade. Wijewardene said the death toll from the attack now stood at 321 people, with 500 wounded.
AP
Image CNN twitter
Mentioned In This Post:
About the author