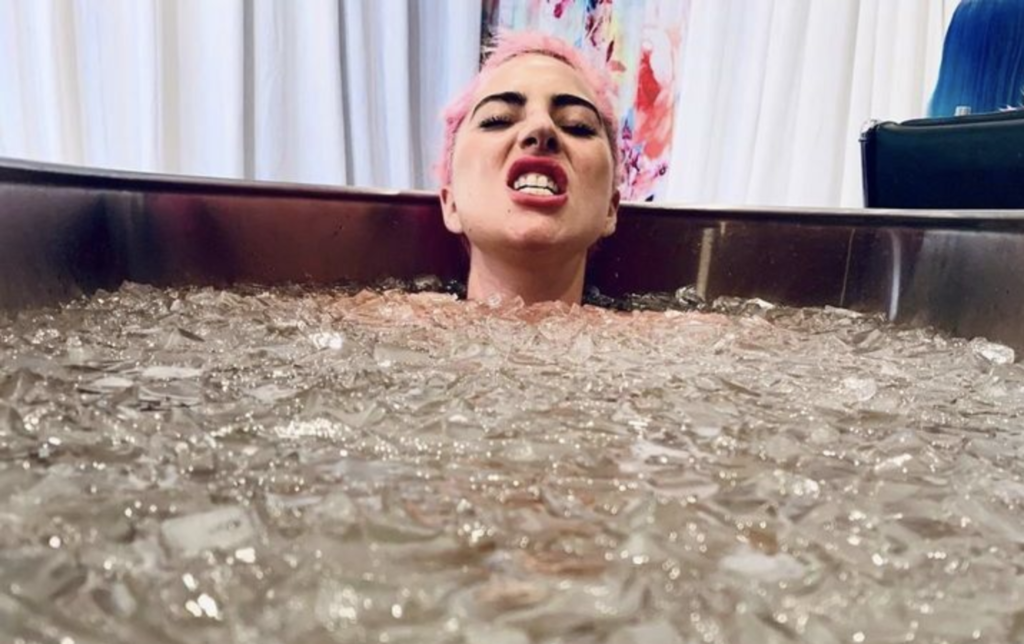 WATCH: Lady Gaga took a dramatic fall off the stage while dancing with a fan during a Las Vegas show https://t.co/45JrQf5H6U pic.twitter.com/bPe2oTXopg

— CBS News (@CBSNews) October 18, 2019
Down Goes Lady Gaga
18 Oct, 2019
There was a scary moment at Lady Gaga's Enigma show on Thursday night (Oct. 17) in Las Vegas when a Little Monster named Jack lifted her up, then dropped her when the two went tumbling off the stage.
In video of the incident posted on Twitter, Gaga is seen smiling as Jack hoists her up onto his hips, only to slip off the stage seconds later, sending the two tumbling several feel to the floor.
The scary moment came after Gaga invited Jack onto the stage and they shared a sweet hug, and despite the fall, Gaga assured the crowd afterwards that "everything's okay," telling Jack it wasn't his fault and asking him if he was okay.
She then invited him to sit down on her piano bench. "That was a fall!" she said. "Can you promise me something, can you just forgive yourself right now for that happening?"
Gaga assured Jack it wasn't the first time she's fallen off stage, recalling a time she stage dived and just fell flat, and then comparing the pair to Rose and Jack from Titanic before expertly seguing into "Million Reasons."
At press time, a spokesperson for Gaga could not be reached for comment on whether she suffered any injuries in the fall.
The singer didn't comment about the incident, but did post an image of her grueling post-show rehab routine, which includes a 5-10 minute ice bath, followed by a 20-minute hot bath and another 20 minute stint in a compression suit packed with ice packs.
Billboard
Image Lady Gaga Twitter
Mentioned In This Post:
About the author