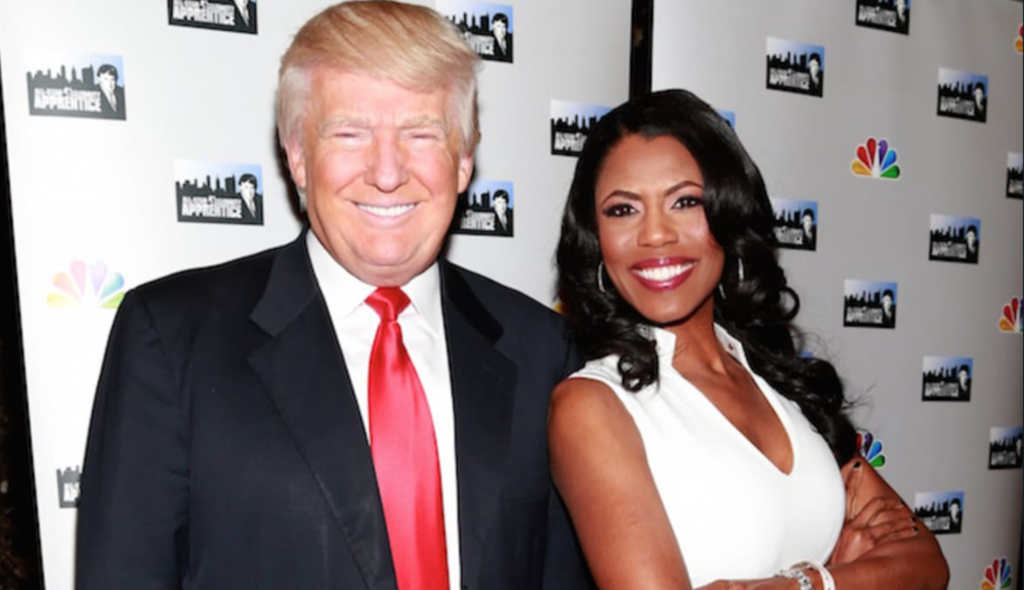 Fame Whore Omarosa Now Says Trump Is Racist & A Liar
12 Aug, 2018
Former White House aide Omarosa Manigault Newman said she secretly taped her firing by White House chief of staff John Kelly to "protect myself."
"If I didn't have these recordings, no one in America would believe me," Manigault Newman said Sunday on NBC's "Meet the Press," where she was promoting her new tell-all book, "Unhinged."
"I am so glad that I did because now we can put to bed all those false rumors," she added.
"Meet the Press" aired brief parts of the taped conversation, which included Kelly speaking to Manigault Newman about her reputation and some "pretty serious integrity violations" against her.
"If we make this a friendly departure we can all … look at your time here in the White House as a year of service to the nation without any difficulty in the future relative to your reputation," Kelly said on the tape.
In response to the clip, Manigault Newman, 44, told Chuck Todd that Kelly was trying to threaten her into silence.
"The chief of staff … under the direction of the president of the United States threatening me on damage to my reputation and things getting ugly for me. That is downright criminal," she said.
During the interview, Manigault Newman called President Trump a "con," a "liar" and a "racist," doubling down on her claim that the current administration does not care about African-Americans. Her comments come a day after Trump called "The Apprentice" alum a "low life."
"I was the only African-American at the table. … People are making decisions about us, without us," she said. "When I left … I realized they can care less about African-Americans at the table."
Manigault Newman acknowledged she was "complicit" while defending Trump in the past.
"Being used by Donald Trump for so long, I was like the frog in the hot water," she said. "I was complicit with this White House deceiving this nation. They continue to deceive this nation by how mentally declined he is."
Todd also addressed allegations that President Trump said the N-word on tape.
In her book, Manigault Newman wrote that she heard people describe Trump using the racial slur, although she had not personally heard it. However, she told Todd on Sunday that she was able to hear the tape for herself after her book published.
"I heard his voice as clear as you and I are sitting here," Manigault Newman said.
USA Today
Image Complex twitter
Mentioned In This Post:
About the author