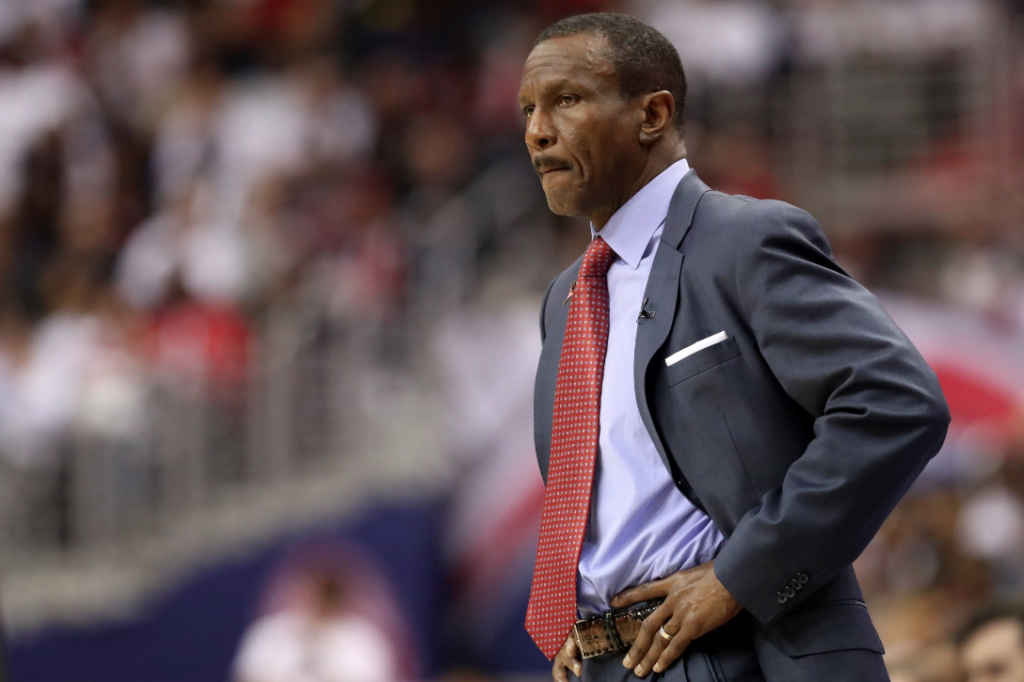 If You Can't Beat LeBron Yo Ass is Gone!
11 May, 2018
The Toronto Raptors have fired coach Dwane Casey after seven seasons on the job. The news of his ousting was first reported by Adrian Wojnarowski of ESPN and confirmed shortly thereafter in a statement by the Raptors.
"After careful consideration, I have decided this is a very difficult but necessary step the franchise must take. As a team, we are constantly trying to grow and improve in order to get to the next level," Toronto GM Masai Ujiri said in a statement released by the team today. "We celebrate everything Dwane has done for the organization, we thank him, and we wish him nothing but the best in future. He was instrumental in creating the identity and culture of who we are as a team, and we are so proud of that."
Per Wojnarowski, the Raptors have their eye on former Atlanta Hawks coach Mike Budenholzer for Casey's old job:
Former Atlanta Hawks coach Mike Budenholzer is expected to get a close inspection for the Raptors opening, league sources said. Budenholzer met with Milwaukee on Tuesday, league sources said.

Toronto will also consider assistant Nick Nurse and G League coach Jerry Stackhouse, league sources said.
In addition, TNT analyst David Aldridge reports via Twitter that the Raptors have several strong in-house candidates who could contend for the job as well:
Not sure who's out there who would have done much better given DeRozan's/Ibaka's major struggles vs. Cavs. Raptors do have strong in-house candidates in assistant coach Nick Nurse and Raptors 905 (G League) head coach Jerry Stackhouse.
Jeff Zillgitt of USA Today reports via Twitter that Casey may have sought an extension from the Raptors, which could have played a part in Casey's firing:
Dwane Casey sought a contract extension, I'm told, in an effort to maintain job security. That may have forced Ujiri's hand in decision to dismiss Casey.
Casey was named the eighth coach in Raptors history on June 21, 2011. He posted a 320-238 (.573) record during that span, including the only three 50-win seasons in team history. Under Casey, the Raptors won four Atlantic Division titles and advanced to the postseason in a franchise-record five consecutive seasons. He was the longest-tenured coach in team history and the franchise's all-time winningest coach.
Casey led the Raptors to a team-record 59-23 mark in 2017-18 and the No. 1 seed in the Eastern Conference. But the Raptors were swept in the Eastern Conference semifinals by the Cleveland Cavaliers, setting in motion an earlier-than-expected offseason for Toronto. Two days ago, Casey was named the NBCA Coach of the Year, an award that is voted on by a panel of his coaching peers.
NBA.com
Image SBNation twitter
Mentioned In This Post:
About the author