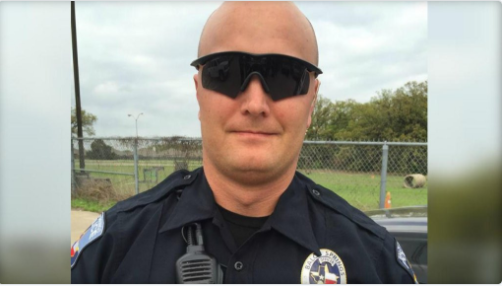 Murder is The Case For Former Police Officer
06 May, 2017
The ex-Balch Springs police officer accused of killing Jordan Edward, 15, outside a party was charged with murder on Friday after a warrant was issued for his arrest.
Roy Oliver, 37, turned himself into the Parker County Sheriff's Office Friday evening.
The development happened on the night the family of Jordan Edwards prepared to say goodbye to their beloved son.
"This was something hanging over their heads," said Lee Merritt, the family attorney.
The arrest warrant was issued less than a week after investigators said Oliver shot and killed Jordan Edwards as he left a party with some friends.
Investigators said Oliver shot into the vehicle as it drove away.
"It lifts a very heavy burden off of their shoulders," said Merritt. "It doesn't take away the sting of obviously losing their son, but it does soften the blow a bit."
Former McKinney police officer, now defense attorney Pete Schulte, said prosecutors will look to see if Oliver perceived something at the scene that was not actually happening.
"What would a reasonable officer do in that situation? I think that's where he's going to have a problem with what we know now," said Schulte. "A reasonable officer probably wouldn't have pulled out an AR-15 assault rifle at a call for a loud party with a bunch of teenagers."
Merritt said the family of Jordan Edwards is ready for the long road ahead and likely a trial.
"They won't really be satisfied until there is a murder conviction," said Merritt.
Oliver will now go through the grand jury process and likely be indicted for murder, according to Schulte.
There was another officer on scene the night of the shooting but it is unclear what will happen to him.
Edwards' funeral is Saturday at 11:00 a.m. at the Mesquite Friendship Baptist Church.
The Dallas County Sheriff's Department said Friday, the investigation into Edwards' death will continue and does not conclude with the arrest of Roy Oliver.
Meantime, the family of Jordan Edwards filed a wrongful death, negligence and civil rights lawsuit against Roy Oliver.
Odell Edwards said his son was shot in the head and killed by a rifle fired by the defendant police officer as his sons were leaving a party in a car.
Records show Oliver was briefly suspended in 2013 following a complaint about his conduct while serving as a witness in a drunk-driving case.
Personnel records from the Balch Springs Police Department obtained Thursday by The Associated Press show former officer Roy Oliver was suspended for 16 hours in December 2013 after the Dallas County District Attorney's Office filed the complaint. Oliver also was ordered to take training courses in anger management and courtroom demeanor and testimony.
Oliver joined the Balch Springs department in 2011 after being an officer with the Dalworthington Gardens Police Department for almost a year. A statement from Dalworthington Gardens officials late Wednesday included some details of that and previous intermittent employment as a dispatcher and public works employee between 1999 and 2004.
CBS DFW
Image CBS News twitter
Mentioned In This Post:
About the author