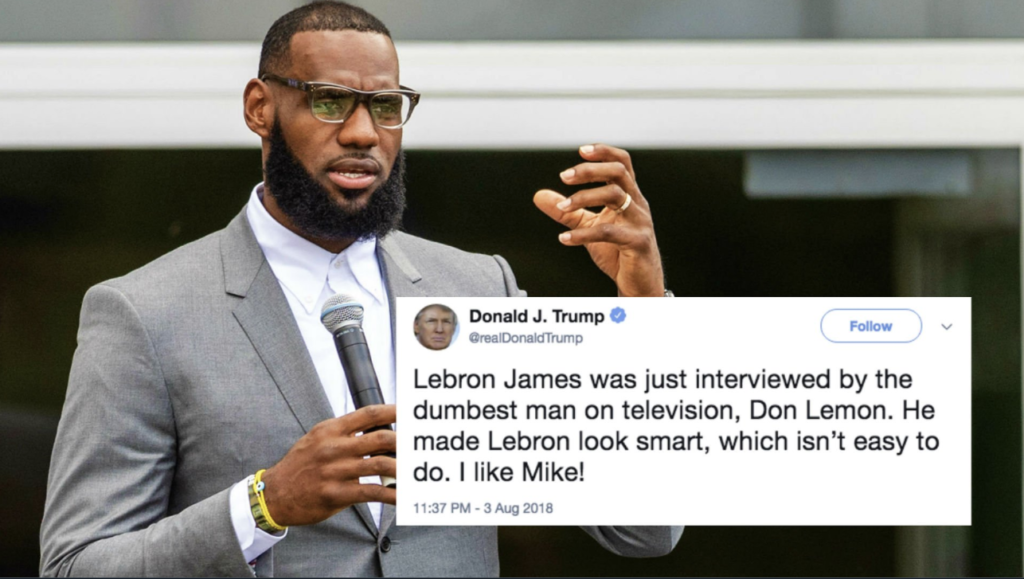 One Man Opened A School, The Other Pays Hush Money To Hookers
04 Aug, 2018
In a tweet, Trump took aim at two of his regular critics, James and cable TV news personality Don Lemon. His tweet called Lemon the "the dumbest man on television," and then said Lemon "made LeBron look smart, which isn't easy to do."
Trump finished the tweet with "I like Mike!" an apparent reference to favoring NBA legend Michael Jordan in a comparison with James as perhaps the best NBA player ever.
James — who last month announced his decision to leave the Cleveland Cavaliers for a second time, this time to come to Los Angeles and play for the Lakers — gave an interview with Lemon on Monday, in large part to tout a new elementary school in his hometown of Akron, Ohio.
The school, which is a joint effort of the LeBron James Family Foundation and Akron Public Schools, will benefit at-risk children.
During the sit-down, James spoke of sports as something that unites people, and added that the president was "using sports to kinda divide us."
Trump has repeatedly and strongly criticized the NFL in particular for not punishing players who kneel during the national anthem in a form of protest.
"Sports has never been something that divides people," James said during the interview. "It's always been something that brings someone together."
James has previously criticized Trump on several occasions, publicly supporting Democratic candidate Hillary Clinton before the 2016 election and calling Trump a "bum" in September 2017, after the president rescinded an invitation to the Golden State Warriors to visit the White House after winning the NBA title.
"Going to the White House was a great honor until you showed up!" James tweeted at the time.
Trump's first comments about the NFL and players who protest during the anthem came later that month.
Reuters
Image The Sporting News twitter
Mentioned In This Post:
About the author