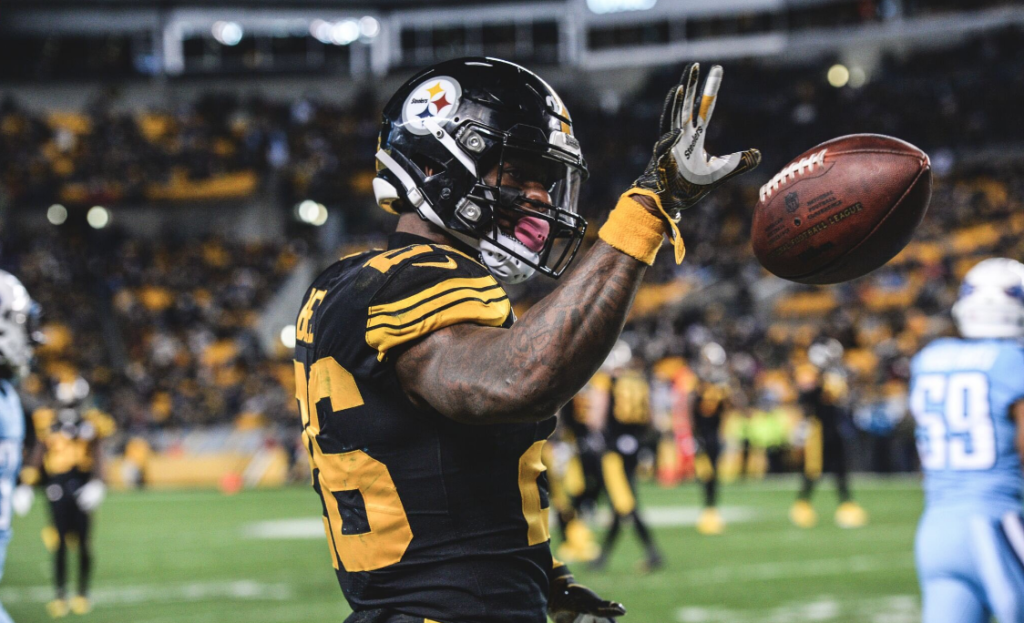 Pay That Man!
05 Mar, 2018
How much is Le'Veon Bell worth to the Pittsburgh Steelers?
Per the running back, apparently it's a lot more than $14.544 million for one year.
With Bell expected to be placed on the Steelers' franchise tag before Tuesday's deadline, Bell told ESPN's Jeremy Fowler he's going to have to do some serious thinking if the Steelers ultimately ask him to play on that tag for the second straight year.
"I just have to decide if I'm going to play when the time comes," Bell said, telling Fowler that retirement could be an option if no long-term deal is struck between the two parties.
Tuesday's tag application does not mean Bell has to make that decision anytime soon, however. The imminent franchise tag buys both sides roughly four more months to work out a long-term contract (that deadline falls on July 16).
According to Bell, the Steelers and their star running back are "a lot closer than last year" when it comes to a new contract, but more talks need to be had between now and that summer cutoff date.
"We're not coming to a number we both agree on — they are too low, or I guess they feel I'm too high," Bell said. "I'm playing for strictly my value to the team. That's what I'm asking. I don't think I should settle for anything less than what I'm valued at."
Bell feels his contract should reflect pay equivalent to his status as the Steelers' No. 1 running back and No. 2 wideout. The Steelers don't seem keen on that, particularly with the league's highest-paid running backs averaging $8.25 million (Devonta Freeman) and $8 million (LeSean McCoy), per Spotrac.
The Steelers look likely to miss the opportunity to figure something out by Tuesday's deadline. If they do that again by July's deadline, Bell emphasized Monday that all options are on the table, including the All-Pro tailback no longer playing football.
NFL.com
Image LeVeonBell twitter
Mentioned In This Post:
About the author