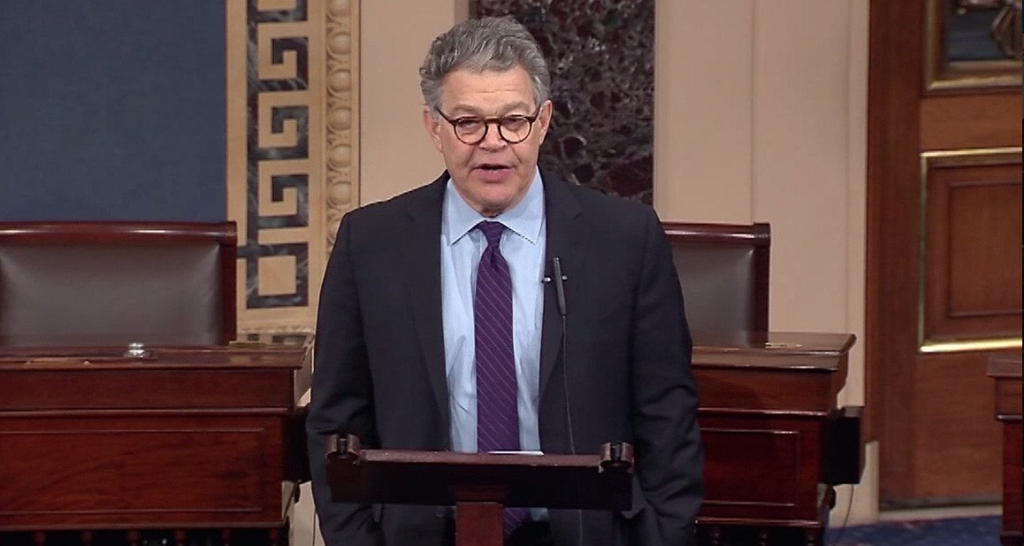 So Long Al
07 Dec, 2017
Democratic U.S. Senator Al Franken announced his resignation from office on Thursday, bowing to pressure from party colleagues after a series of sexual misconduct allegations against him.
Franken, 66, a former comedian who had been seen as a rising star in the Democratic Party, said on the Senate floor he would be leaving in a few weeks.
"I know in my heart that nothing I've done as a senator – nothing – has brought dishonor on this institution," Franken said. "Nevertheless, today I am announcing that in the coming weeks, I will be resigning as a member of the United States Senate."
Franken is one of several prominent American men in politics, media and entertainment to be accused in recent months of sexual harassment and misconduct.
"Some of the allegations against me are simply not true. Others I remember very differently," Franken said.
The departure of the Minnesota Democrat presents an opening for Republicans to recapture a seat they lost when Franken won election in 2008, and to build on their slim 52-48 Senate majority.
The election to succeed him, however, will not be held until November 2018. In the interim, Minnesota's Democratic governor, Mark Dayton, will appoint someone to take his place, ensuring Democrats hold the seat for now.
"I have not yet decided on my appointment to fill this upcoming vacancy. I expect to make and announce my decision in the next couple of days," Dayton said in a statement.
Allegations that Franken had groped and tried to kiss women without their consent began to surface three weeks ago.
Reuters
Image CNN screenshot
Mentioned In This Post:
About the author