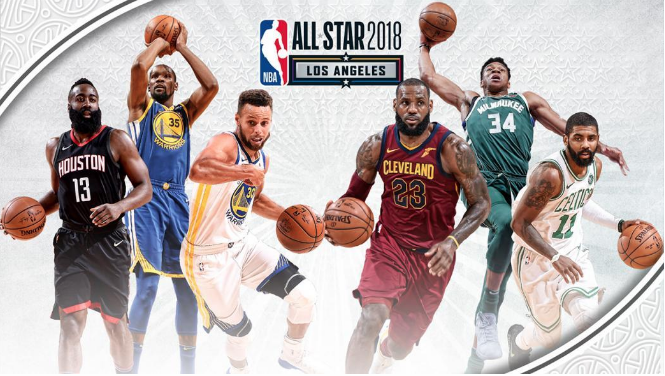 The Fans Have Spoken
19 Jan, 2018
The voters have spoken.
Now it's time for LeBron James and Stephen Curry to continue their rivalry and go to work as the captains responsible for choosing sides for the 67th All-Star Game.
As the respective ballot winners from the Eastern and Western Conferences, James and Curry will be charged with drafting the players who will compete in the Feb. 18 showcase to be played at the Staples Center in Los Angeles.
James was the leading vote getter from the Eastern Conference. Boston's Kyrie Irving, Toronto's DeMar DeRozan, Philadelphia's Joel Embiid and Milwaukee's Giannis Antetokounmpo were also chosen as starters from the East.
Curry was the leading vote getter from the Western Conference. His Golden State Warriors teammate Kevin Durant, Houston's James Harden and New Orleans teammates Anthony Davis and DeMarcus Cousins were also chosen as starters from the West.
The starters, voted in by fans, players and a media panel, were revealed Thursday. James has the first pick in the draft as the leading vote getter overall, while Curry has first choice of jersey color, due to the Western Conference having home team status for the game.
They'll choose from a player pool that includes the eight other starters, with no regard to conference designation, and 14 reserves (seven from each conference), chosen by NBA head coaches.
The reserves will be revealed exclusively by TNT's Players Only crew Jan. 23 at 7 p.m. ET.
NBA.com
Image NBA twitter
Mentioned In This Post:
About the author