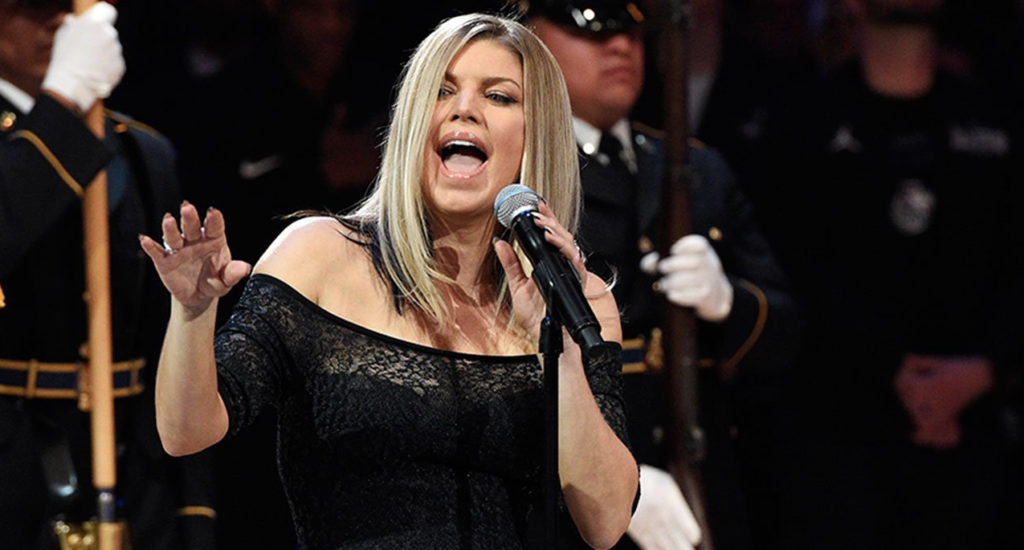 If you missed Fergie's National Anthem.... Here you go. You be the judge. #NBAAllStar pic.twitter.com/17LwXCXdxj

— Dylan (@DylansFreshTake) February 19, 2018
The Internet Was Not Pleased With Fergie's National Anthem
19 Feb, 2018
Before the NBA All-Star Game tipped off on Sunday night, pop star Fergie was charged with singing the national anthem.
The performance from the Black Eyed Peas vocalist was… certainly a choice — with plenty of vocal ruffles and rolls that were met with some questioning eyes from the players on the court, rumblings and hisses from the crowd, and plenty of jokes on Twitter.
In fairness, Fergie had the disadvantage of following an extended pre-game ceremony — not to mention the Barenaked Ladies' rendition of "O Canada." The broadcast was already a half hour in, and by that point fans were eager for the game to get started.
That said, there's no denying that Fergie's performance was unexpected to say the least, and Twitter was quick to get its jokes off.
Business Insider
Image DylansFreshTake Twitter
Mentioned In This Post:
About the author