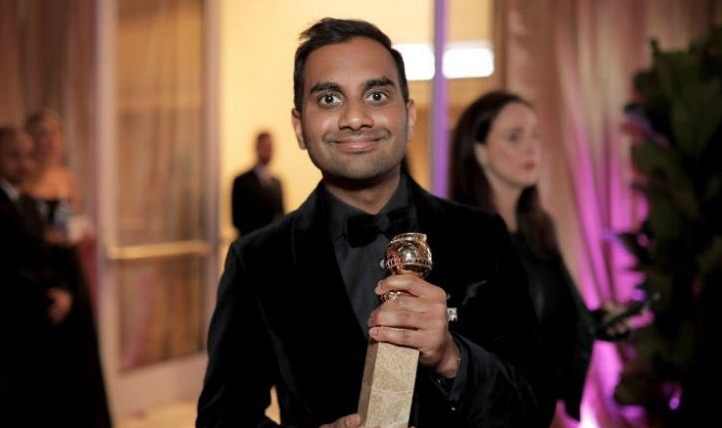 Aziz Ansari Did Not Want To Wake Up To This
14 Jan, 2018
In an interview with online publication Babe, an anonymous 23-year-old photographer claimed Master of None creator, Aziz Ansari, had "taken advantage" of her during a date in 2017. The woman only referred to as "Grace" labelled the interaction as "by the far the worst experience with a man I've ever had."
She approached him because she recognized his camera flash — Aziz Ansari was taking pictures at the 2017 Emmy Awards after-party with a film camera, not a digital one. "I stood up, and I'm like tipsy at this point and feeling really confident. I'm in a gown, and I walked up to Aziz and said, 'What'd you just shoot with?'"
Grace is a 23-year-old Brooklyn-based photographer, then aged 22. We are not using her real name to protect her identity because she is not a public figure. She says Ansari brushed her off at first, but after he realized they both brought the same kind of camera to the event, an old model from the 80s, he was impressed.
They flirted a little — he took two pictures of her, she snapped some of him — and then she and her date went back to the dance floor. "It was like, one of those things where you're aware of the other person all night," she said. "We would catch eyes every now and then."
They ran into each other one last time, right as Grace was leaving. At Ansari's suggestion, she put her number in his phone.
When her plane landed back in New York the next day, she already had a message from him. They exchanged flirtatious banter over text for a week or so before he asked her to go out with him on Monday, September 25.
The date didn't go as planned. The night would end with Grace in an Uber home, in tears, messaging her friends about how Ansari behaved. Babe spoke to the first friends she told about it, and reviewed the messages on her phone.
Read the full text on Babe.net
Babe.net
Image pitchfork twitter
Mentioned In This Post:
About the author