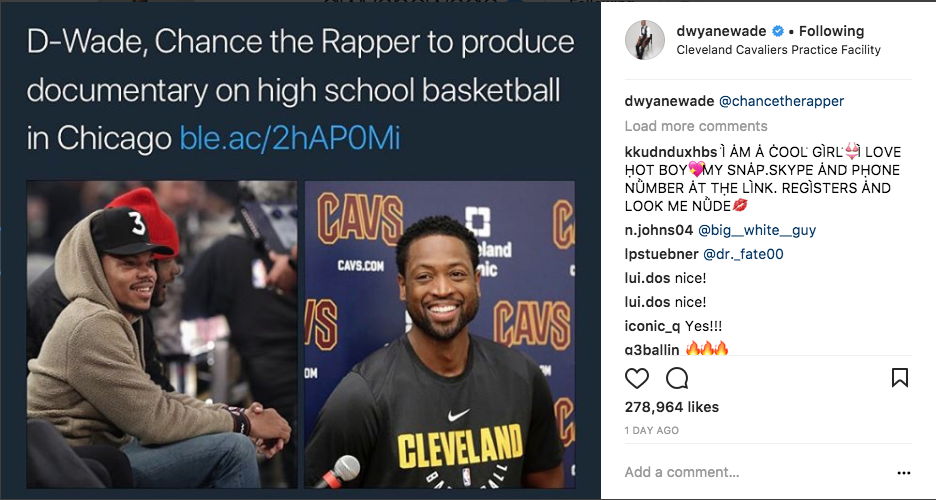 Chance And D Wade Are Making A Film For Chicago
17 Nov, 2017
Chicago natives Chance the Rapper and Dwyane Wade are teaming up to make a new film about high school basketball in the Windy City.
The project, called "Shot in the Dark" according to multiple reports, will feature the Orr Academy High School basketball team, and will be produced by Wade and Chance.
The former Bulls guard, now with the Cleveland Cavaliers, touted the project on his Instagram account.
"Basketball empowered me to overcome the challenges of growing up on the south side of Chicago," Wade said in a statement. "The odds were stacked against me, and the game changed the course of my life."
The film will be released by Fox Sports Films, and will focus on former Orr Academy players Tyquone Greer and Marquise Pryor, according to Bleacher Report.
The movie is part of a documentary series entitled "Magnify," which will begin airing on Fox at the end of November.
NBC Chicago
Image Dwade Instagram
Mentioned In This Post:
About the author