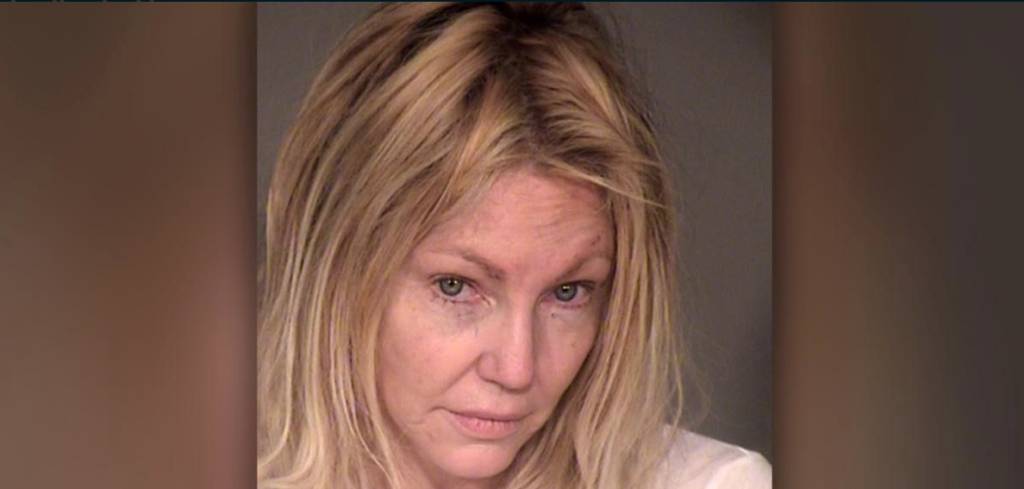 Hollywood Star or Not You Can't Hit Cops
26 Feb, 2018
Actress Heather Locklear was arrested in Thousand Oaks for domestic violence and battery against a police officer, according to reports Monday.
Locklear, 56, was arrested around 9:40 a.m. Sunday night and faces one count domestic violence, a felony, and three misdemeanor counts of battery on emergency personnel, police told Variety.
According to TMZ, audio of the 911 call indicated Locklear's brother called police after arriving at her home to find Locklear and her boyfriend in an argument.
No details about the arrest were confirmed by authorities.
Locklear was booked into Ventura County jail following her arrest last night, but was reportedly out of jail Monday morning.
Last September, Locklear was hospitalized after reportedly driving her Porsche into a ditch. In 2012, she was also hospitalized for reportedly mixing prescription drugs and alcohol.
CBS Los Angeles
Image NYDailyNews twitter
Mentioned In This Post:
About the author