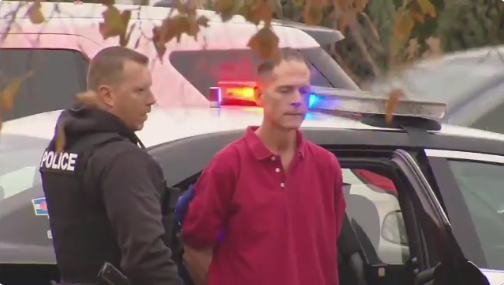 Maniac Wal-Mart Killer Arrested
02 Nov, 2017
The man suspected of shooting and killing three people inside a Colorado Walmart on Wednesday is in custody, police said Thursday.
The lone gunman, identified as Scott Ostrem, 47, reportedly walked into the Walmart in Thornton "nonchalantly" and opened fire randomly on a group of people near the cash registers Wednesday, according to a spokesperson for the Thornton Police Department. The three who were killed were the only ones shot.
According to authorities, Ostrem was wearing a black jacket, maroon shirt, and blue jeans armed with a handgun.
Ostrem has been living in Denver and the North Denver area in recent years. He filed for bankruptcy in 2015, was charged with resisting arrest in 1999, was sued by a family member in 2011. He was charged with driving under the influence in 2013.
The shooting appears random and there are no indications that it was an act of terror, said Thornton police spokesman Victor Avila.
"This is a very heinous act," said Avila. "We don't know exactly what the motive of the person was, but it was certainly a terrible act."
Authorities received a call at 6:10 p.m. Mountain time Wednesday about a shooting inside the Walmart in the community about 10 miles north of Denver.
According to authorities, two men were killed and a woman was taken to a nearby hospital where she later died.
The names of the victims have not been released, though Tiffany Wilson, director of communications for Walmart, did confirm that all Walmart staff was accounted for.
USA Today
Image AlanGTV twitter
Mentioned In This Post:
About the author