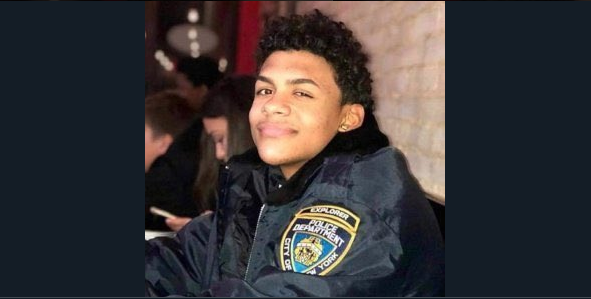 The Cowards Have Been Arrested #JusticeForJunior
24 Jun, 2018
Cops have arrested five people in the mistaken-identity slaying of a Bronx teen, police sources said Sunday.
Police took two suspects into custody in the Bronx and tracked down three more in Paterson, NJ, sources said.
Five members of the deadly Dominican gang Trinitarios allegedly hacked 15-year-old Lesandro Guzman-Feliz with knives and a machete outside a Bronx deli Wednesday night, leaving him on the sidewalk to die.
Investigators believe it was a case of mistaken identity, according to sources. The victim was enrolled in the NYPD Explorers youth program and dreamed of being an NYPD detective, according to his family.
Surveillance videos Friday showed the horrifying moment a teen was dragged by a group of thugs out of a Bronx bodega and repeatedly hacked at with a machete before he bled to death on the street — steps away from a hospital.
Lesandro Guzman-Feliz, 15, is seen being dragged by the hood of his shirt out of the Cruz and Chiky grocery on East 183rd Street and Bathgate Avenue in Belmont on Wednesday night.
Mentioned In This Post:
About the author