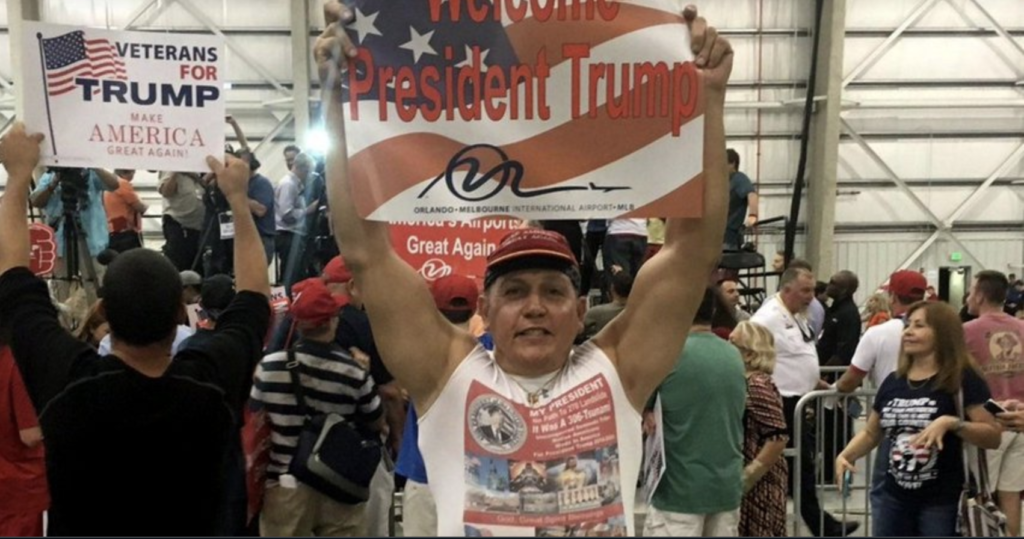 Trump Loving Mail Bomber Cries and Pleads Guilty
21 Mar, 2019
Cesar A. Sayoc Jr., sat in a Manhattan federal courtroom on Thursday and described how he painstakingly assembled homemade pipe bombs that he sent to prominent Democrats, including Hillary Clinton, former President Barack Obama and other critics of President Trump last fall.
Each device, Mr. Sayoc said, consisted of a plastic pipe with a digital alarm clock and attached wires. He packed all of them with a potentially deadly mix: powder from fireworks, fertilizer, a pool chemical and glass fragments. Finally, he inserted into each package a photograph of the intended recipient, marked with a red X over the face.
Mr. Sayoc, 57, paused his explanation and broke into sobs, finally collecting himself and speaking softly just before he pleaded guilty to the attack. "I know these actions were wrong, and I'm extremely sorry," he said.
It was his first public explanation of the bombing campaign that gripped the nation just before the midterm elections in October. Mr. Sayoc mailed 16 devices to his intended victims around the country, who also included the actor Robert De Niro and CNN. After a four-day manhunt, he was arrested in Florida, where he appeared to be living in a white van plastered with conservative slogans and images.
Mr. Sayoc, shackled at the ankles and wearing dark blue jail garb, sat between two defense lawyers as he read his statement in a quiet voice. At one point, he said that he had sent out the devices "with the intent to threaten and intimidate people" and with the intent to "injure property."
But he offered no further description of his motivation and did not expound on any political views.

Prosecutors had called his bombing campaign a "domestic terror attack."
Mr. Sayoc pleaded guilty to 65 counts, which included using a weapon of mass destruction and interstate transportation of an explosive. He faces up to life in prison if convicted.
"Thankfully no one was hurt by these dangerous devices, but his actions left an air of fear and divisiveness in their wake," said Geoffrey S. Berman, the United States attorney in Manhattan, after the plea.
Mr. Sayoc was arrested on Oct. 26 outside an auto-parts store near Fort Lauderdale, Fla. The pro-Trump stickers that covered the nearby van condemned liberals and the news media; one contained an image of Mrs. Clinton under red cross hairs.
Mr. Sayoc was originally indicted on charges in connection with five devices sent to victims in Westchester County, a New York City suburb, and Manhattan. The 65 counts to which he pleaded covered all of the devices he sent to victims around the country. He listed for the judge his intended victims.
They also included George Soros, a billionaire Democratic donor; John O. Brennan, a former director of the Central Intelligence Agency; former Vice President Joseph R. Biden Jr.; and Representative Maxine Waters, a California Democrat.
Mr. Sayoc said the list also included former Attorney General Eric H. Holder Jr.; Senator Cory Booker, a New Jersey Democrat; Senator Kamala Harris, a California Democrat; Tom Steyer, a prominent Democratic donor; and James R. Clapper Jr., a former director of national intelligence.
The first of the crudely built devices was found in a mailbox at the home of Mr. Soros in Westchester County. More of the devices were intercepted around the country in the tense days that followed.
Records from Mr. Sayoc's phone and laptop showed he had conducted internet research on several of his targets, searching for such phrases as "hilary Clinton hime address," "address for barack Obama," and "john brennan wife and kids."
The judge, Jed S. Rakoff of Federal District Court, is expected to sentence Mr. Sayoc on Sept. 12.
NY Times
Image JoeMyGod twitter

Mentioned In This Post:
About the author