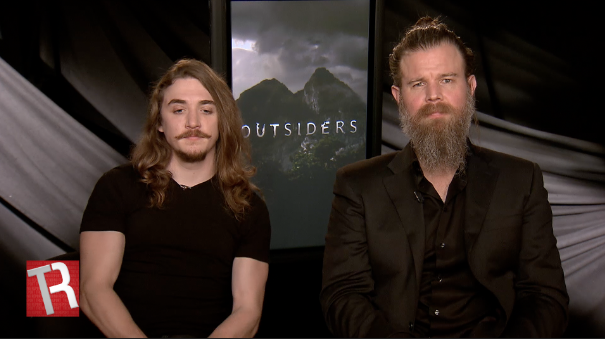 VIDEO: A Look Inside Season 2 of 'Outsiders'
24 Jan, 2017
Season 2 of WGN America's scripted show "Outsiders" returns with all of the drama that made the series an instant hit. Outsiders explores the struggle of the Farrell clan, who lived on a rugged mountain for more than 200 years and their battle to defend their land and way of life from the town below.
The clan is threatened in season 2 when a coal company moves into town and attempts to blow up the mountain setting off a war. But that's not the only obstacle the clan will encounter in the new season.
The Trending Report talked with Ryan Hurst and Kyle Gallner who gave us details on the challenges of filming the series, what fans can expect and how you can get your hands on  Farrell-shine!
B. Owusu
Image TR
Mentioned In This Post: @OutsidersWGN
About the author