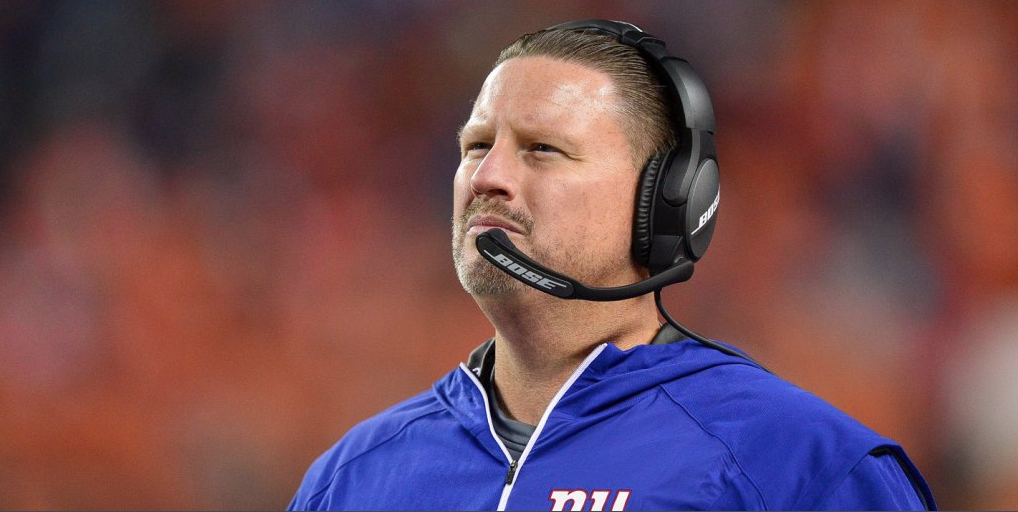 Bench Eli?! You're Fired
04 Dec, 2017
The New York Giants cleaned house on Monday, firing head coach Ben McAdoo and general manager Jerry Reese in the midst of a 2-10 season.
McAdoo told ESPN's Chris Mortensen that he was out after two seasons on the job, while sources confirmed the Reese firing.
Reese has been with the Giants in various roles since 1994, serving as general manager since 2007.
McAdoo took over for Tom Coughlin after the 2015 season.
His first year as Giants head coach was encouraging. They had an 11-5 record and ended a five-year playoff drought.
Year 2 didn't quite go as planned. The breaking point appeared to be the benching of quarterback Eli Manning, but they struggled right from the start. The Giants lost their first five games this season and were officially eliminated from postseason contention before December.
McAdoo had to suspend two players (veteran cornerbacks Janoris Jenkins and Dominique Rodgers-Cromartie) for a violation of team rules and the controversies persisted throughout the season. They also lost star wide receivers Odell Beckham Jr. and Brandon Marshall in the same Week 5 loss to the Los Angeles Chargers.
It reached a point where Giants ownership felt a need to release a statement after an embarrassing 31-21 loss to the previously winless San Francisco 49ers that McAdoo would not be fired before the end of the season. They noted a desire to evaluate the season a whole.
Several weeks later, after Manning was benched, co-owner John Mara wouldn't even guarantee McAdoo's safety through the end of the season. It set the stage for McAdoo's ousting after a season that began with Super Bowl expectations but crashed and burned early.
"There's no guarantees in life," Mara said at the time. "(We) made (our) statement on that a couple of weeks ago, but there's no guarantees in life."
McAdoo joined the Giants from the Green Bay Packers prior to the 2014 season. He served as the team's offensive coordinator for two seasons under Coughlin, before being promoted to head coach. The Giants offense under McAdoo showed improvement during those first two years. Manning was coming off an awful 2013 season and managed to thrive working with his new offensive coordinator.
The Giants averaged 25 points per game in McAdoo's first two seasons with the team. They averaged 19.4 points per game last season and 15.6 this year with him as the head coach.
McAdoo also wasn't especially well received by fans as the public face of the franchise, beginning with the oversized suit on the day he was hired to his to his appearance on the sidelines and at press conferences. Fans had been calling for his firing for weeks.
ESPN
Image Business Insider twitter
Mentioned In This Post:
About the author