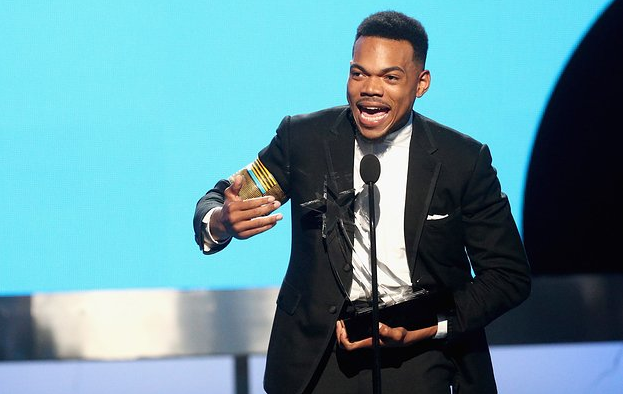 Best Moments From BET Awards
26 Jun, 2017
At the tender age of 24, Chance the Rapper was honored as a humanitarian during the BET Awards on Sunday for his work in his hometown of Chicago, with accolades from the Obamas to Kendrick Lamar.
Former First Lady Michelle Obama delivered a taped message for the rapper, saying he was an "outstanding role model" she and her husband, former President Barack Obama, had known since he was a "wee little baby rapper." Lamar gave him a shout-out later on as well, saying Chance was just getting started.
Chance acknowledged that the honor felt early in his young career. But he said, "My God doesn't make mistakes. And I like to think he puts this immense pressure on me to see how I react. "
His wide-ranging speech, which he said was off the cuff, called out several institutions, including the federal government, the Chicago public school system and the judicial system. But he ended by saying he wanted simply to be a better father and person.
"I am a good man, and I will be a better man," he said.
The BET Awards paid tribute to two '90s era groups with extended performances of soulful, harmony-laced R&B.
The all-female quartet Xscape, featuring LaTocha and Tamika Scott, Kandi Burruss and Tameka "Tiny" Cottle, reunited at the award show with a medley of their hits including "Just Kickin' It," "Understanding" and "Who Can I Run To?"
A lifetime achievement tribute to New Edition came in a three-part performance with help from the actors from the BET biopic about the band. It started with the child actors singing "Candy Girl," later followed by the older actors for some of the band's hits apart from the group, including BBD's "Poison" and Ralph Tresvant's "Sensitivity."
Finally the real group, clad all in white suits, hit the stage to sing together again with the finale for all the singers and actors together on "If It Isn't Love."
Bruno Mars had a big night with his first-ever BET Award for best male R&B/pop artist, which seems a little late in coming for a star whose been putting out multiplatinum albums and hit singles for years.
The singer though was grateful to the network for giving him his first-ever award, a Soul Train honor for the collaboration he did with B.o.B "Nothin' On You."
"Ever since then, BET has shown me nothing but love and support of my career throughout the years," Mars said in his acceptance speech.
Mars, who was nominated for four awards that night, kicked off the show with an energetic and fun performance of his song "Perm," with his band the Hooligans, all performing and singing in perfect synchronization.
AP
Image Buzzfeed twitter
Mentioned In This Post:
About the author