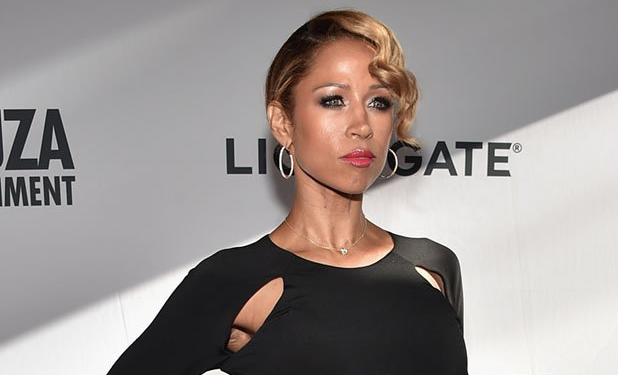 Get Ready For Congresswoman Stacey Dash
26 Feb, 2018
"Clueless" star Stacey Dash filed federal paperwork Monday morning declaring her intent to run in the 44th Congressional District as a Republican and set up a campaign committee dubbed "Dash to DC." The "Clueless" actress has not yet submitted the paperwork with the Los Angeles County Registrar. She has until the March 9 deadline to get herself on the June 5 primary ballot.
Dash's representatives and the committee treasurer did not respond to calls. Her website shows only the "Dash to DC" logo.
Dash, 51, has been teasing a political run recently on Twitter.
She rose to fame in 1995 as a supporting actress in the cult classic and has been in a number of television shows and films. She is now known as a conservative television commentator. She wrote a book called "There goes my social life: From Clueless to Conservative."
Dash, who has been described as "Bajan, African American and Mexican," has called for an end to Black History Month. She was suspended from her job at Fox News after she said President Obama didn't "give a …" about terrorism. She left her job at Fox News last year.
She is registered to vote in Rep. Adam Schiff's West Hollywood district and faces long odds in the 44th Congressional District running as a Republican thanks to the lopsided voter registration.  About 51% of voters in the district are Latino, 25% are black, 5% are Asian, according to the California Target Book.
The district is so Democratic that no Republican made it to the general election in 2016. Barragán won a heated race against then-state Sen. Isadore Hall (D-Compton) to replace Rep. Janice Hahn.
Hall entered as a favorite, but Barragán closed the gap, framing herself as a progressive outsider. She attacked Hall, a 15-year veteran of Los Angeles politics, for his ties to special interests in the alcohol and tobacco industries and for benefiting from contributions from petroleum interests.
The campaign became bitter down the stretch. Hall and his allies accused Barragán of making racist attacks against Hall after she said he could have "a black taint on the party with the number of ethical issues" he faced. She apologized and won the seat with 52% of the vote.
In a statement, a Barragán spokesman boasted about her endorsement from the state Democratic Party and said she will "continue to work hard to maintain her widespread support" from the district.
Los Angeles Times
Image The Wrap twitter
Mentioned In This Post:
About the author