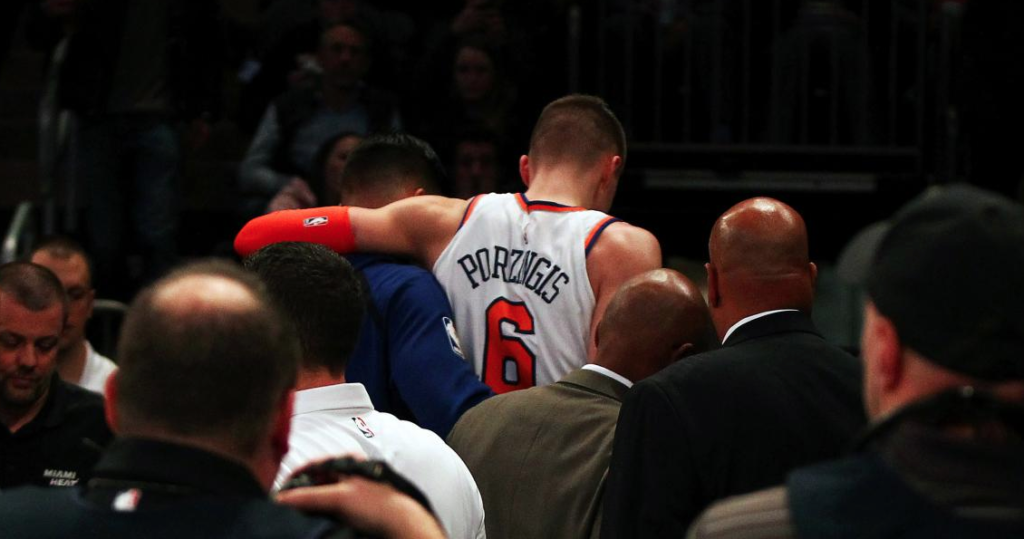 It's A Bad Week For NY Sports Fans
29 Nov, 2017
New York Knicks star Kristaps Porzingis left Wednesday night's game against the Miami Heat three minutes into the first quarter with a right ankle sprain.
Porzingis and Justise Winslow were both pursuing a loose ball on the baseline and Winslow stepped on Porzingis' right foot. Porzingis' foot turned and he appeared to roll his ankle. He stayed on the floor for several minutes, walking to the locker room supported by a teammate and a team staffer.
X-rays taken were negative. The Knicks initially said he was available to return before ruling him out midway through the third quarter.
After the game, a 115-86 win, New York coach Jeff Hornacek said Porzingis wanted to return, but the Knicks held him out because of the lopsided score.
Hornacek added that Porzingis is not expected to undergo an MRI, and is hopeful that the 7-footer will be back in time for the team's next game Sunday against Orlando.
Any missed time for Porzingis would be a significant loss for the Knicks. Porzingis entered play Wednesday ranked fourth in the NBA in scoring (27.0 points per game) and leading the league in blocks per game (2.2).
"He's good," Knicks big man Enes Kanter said. "He's a strong unicorn."
ESPN
NewYorkBestOf twitter
Mentioned In This Post:
About the author