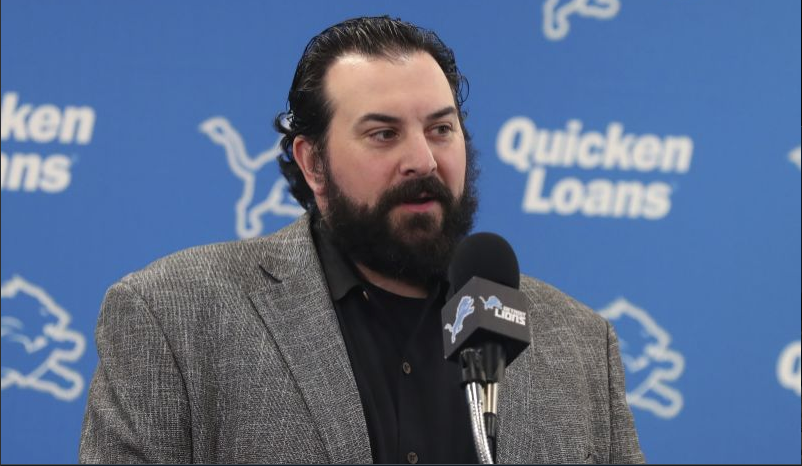 Lions Coach Addresses 20 Year Old Sexual Assault Accusation
10 May, 2018
Lions head coach Matt Patricia maintained his innocence while addressing the media Thursday, a day after a sexual assault accusation in Texas from 1996 allegedly involving Patricia and a fellow fraternity member resurfaced.
"I'm here to defend my honor and clear my name," Patricia told reporters. "Twenty-two years ago, I was falsely accused of something very serious, very serious allegations. There were claims made about me that never happened. I am thankful on one level that the process worked and the case was dismissed. At the same time, I was never given the opportunity to defend myself or allowed to push back with the truth to clear my name."
Patricia added: "I was innocent then and I am innocent now. Let me be clear, my priorities remain the same: To move forward and strive to be the best coach, teacher and man that I can possibly be."
According to Cameron County (Texas) Court records, Patricia and Gregory Dietrich were each indicted by a grand jury on one count of felony aggravated sexual assault but the charges were later dismissed when the alleged victim would not testify at trial.
"[The] victim does not feel she can face the pressures or stress of a trial," according to the Cameron County Court record of dismissal.
Patricia's Thursday comments mirror a Wednesday statement in which he said, "I firmly maintain my innocence, as I have always done."
Lions owner Martha Firestone Ford, general manager Bob Quinn and team president Rod Wood also released a statement Wednesday night backing Patricia.
"We have spoken to Coach Patricia about this at length as well as the attorney who represented him at the time," the statement read. "Based upon everything we have learned, we believe and have accepted Coach Patricia's explanation and we will continue to support him."
When questioned if the Lions asked him during the interview process if he ever had been arrested, Patricia said, "There was never any situation in the Lions interview where I did not disclose the truth."
Patricia said that he addressed the allegations with his players Thursday morning.
"I told them exactly what I said to you guys and told them the truth. I asked them to take this opportunity again to one more time focus on the fact that in this time we need to be sensitive and responsible."
Patricia later added: "I am 100 percent the head coach of the Detroit Lions."
Patricia came to Detroit following 14 seasons in New England, where he most recently served as defensive coordinator from 2012 to 2017. Patriots coach Bill Belichick said in a Thursday statement the organization was not aware of the allegations while Patricia was an assistant.
"The New England Patriots were not aware of the matter which recently came to light," Belichick said. "For 14 years in our organization, Matt conducted himself with great integrity and is known to be an outstanding coach, person and family man. We have always been confident in Matt's character and recommended him highly to become the head coach of the Detroit Lions."
The league released the following statement on the matter Thursday morning: "We will review the matter with the club to understand the allegations and what the club has learned."
NFL.com
Image NFLonUNB twitter
Mentioned In This Post:
About the author