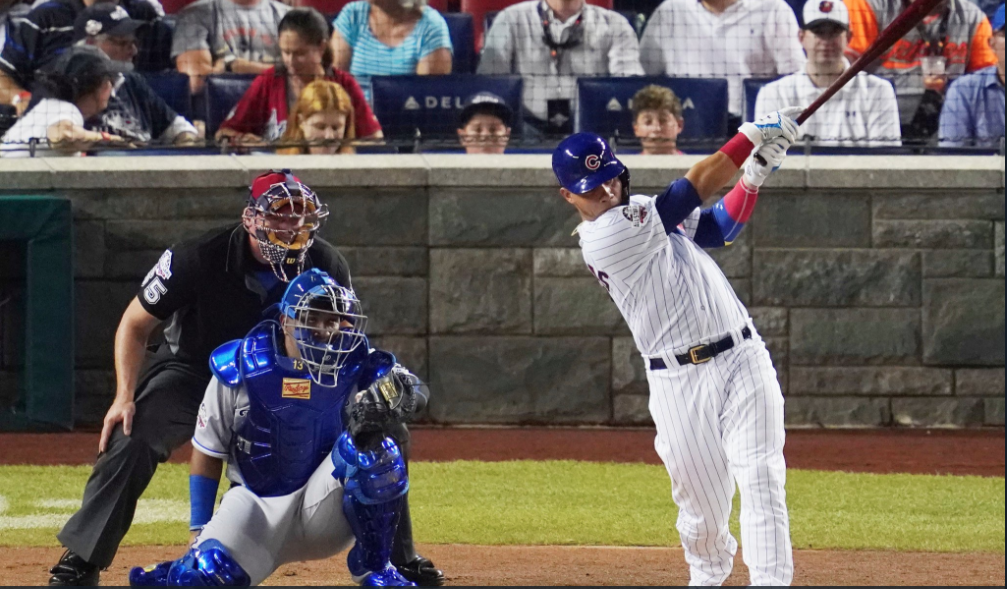 MLB All Stars Smash Some Records
17 Jul, 2018
Major League Baseball's best players descended upon Nationals Park in Washington D.C. for the 2018 All-Star Game. When the dust settled, it was the reigning World Series champion Houston Astros who stole the spotlight.
Alex Bregman and George Springer, two of six Astros selected for the All-Star Game, broke a 10th-inning tie with back-to-back home runs to help lead the American League stars to an 8-6 win against the National League squad.
The Astros home runs capped a flurry of dramatic late-inning action. Seattle Mariners shortstop Jean Segura smashed a three-run eighth-inning home run to seemingly put the AL in control. However, Scooter Gennett would tie it again in the ninth inning with a two-run homer off Seattle Mariners closer Edwin Diaz.
The game really had an all-or-nothing feel to it throughout, which fits with the upward trends of home runs and strikeouts during the regular season. In the end, an All-Star Game record 10 home runs were hit, which accounted for 13 of the 14 runs scored. The All-Star pitching staffs combined to strike out 25 batters.
It was the AL's big boppers who set the early tone. New York Yankees slugger Aaron Judge got the scoring started in the second inning with a solo home run off Washington Nationals ace Max Scherzer. One inning later, Los Angeles Angels outfielder Mike Trout went deep against Jacob deGrom of the New York Mets.
The National League responded with solo home runs from Chicago Cubs catcher Willson Contreras in the third inning and Colorado Rockies shortstop Trevor Story in the seventh inning. Christian Yelich of the Milwaukee Brewers added another solo shot in the eighth.
With the victory, the American League takes the series with 44 victories to the Nationals League's 43 in All-Star Game play. There have been two ties, including the infamous 2002 All-Star Game at Miller Park in Milwaukee.
Alex Bregman became the first Astros player to be named All-Star Game MVP. There was no shortage of choices with 10 different players hitting home runs, but Bregman got the nod after hitting the go-ahead home run. Bregman finished the game 1 for 3.
Yahoo Sports
Image Cubs twitter
Mentioned In This Post:
About the author