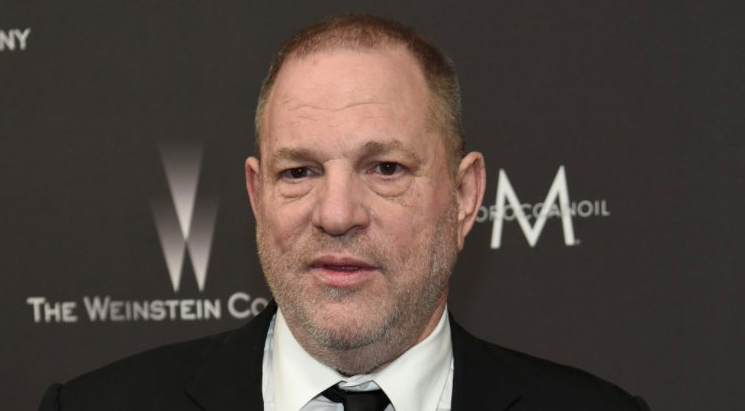 More Trouble For Harvey Weinstein And Company
20 Mar, 2018
The Weinstein Company is officially filing for bankruptcy, with a buyer waiting on the horizon.
According to a statement released by the company late Monday, The Weinstein Company has filed for bankruptcy in Delaware, while entering into a "stalking horse" agreement with an affiliate of Lantern Capital Partners, a Dallas-based private equity company.
The move paves the way for a bankruptcy auction.
According to the company statement, Lantern will work to maintain its employees and "purchase substantially all of the assets of the Company, subject to certain conditions including approval of the Bankruptcy Court."
The Weinstein Company has roughly 100 employees.
Notably, the board also said it would release any non-disclosure agreements enacted by beleaguered co-founder Harvey Weinstein.
The NDA pronouncement comes in the midst of a civil rights suit levied last month by New York Attorney General Eric T. Schneiderman accusing The Weinstein Company, Harvey Weinstein and Bob Weinstein of egregious violations of New York's civil rights, human rights and business laws.
"Today, the Company also takes an important step toward justice for any victims who have been silenced by Harvey Weinstein," read the statement. "Since October, it has been reported that Harvey Weinstein used non-disclosure agreements as a secret weapon to silence his accusers. Effective immediately, those 'agreements' end.
"No one should be afraid to speak out or coerced to stay quiet. The Company thanks the courageous individuals who have already come forward. Your voices have inspired a movement for change across the country and around the world."
In a statement, Schneiderman called the NDA-release "a watershed moment."
The attorney general continued: "The Weinstein Company's agreement to release victims of and witnesses to sexual misconduct from non-disclosure agreements — which my office has sought throughout this investigation and litigation — will finally enable voices that have for too long been muzzled to be heard."
 Several lawsuits have been filed against the company by Weinstein's accusers, but under bankruptcy protection, those lawsuits will be halted and no new legal claims can be brought against the company. Secured creditors will get priority for payment over the women suing the company.
A previous deal to sell the company fell through on March 6 after other investors, including Ron Burkle and led by businesswoman Maria Contreras-Sweet, said they had discovered tens of millions of dollars in undisclosed debt.
The Weinstein Company knocked those statements down, calling them "an excuse."
According to Variety, Lantern's bid lands in the range of $300 million to $320 million —nowhere near the $500 million bid from Burkle and Contreras-Sweet. The industry publication says that in bankruptcy, the equity holders of The Weinstein Company, including Bob and Harvey Weinstein, "are expected to be wiped out."
On Monday, Bob Weinstein said in a statement that while the board "had hoped to reach a sale out of court," it was "pleased to have a plan for maximizing the value of its assets, preserving as many jobs as possible and pursuing justice for any victims."
USA Today
Image @dcexaminer twitter
Mentioned In This Post:
About the author