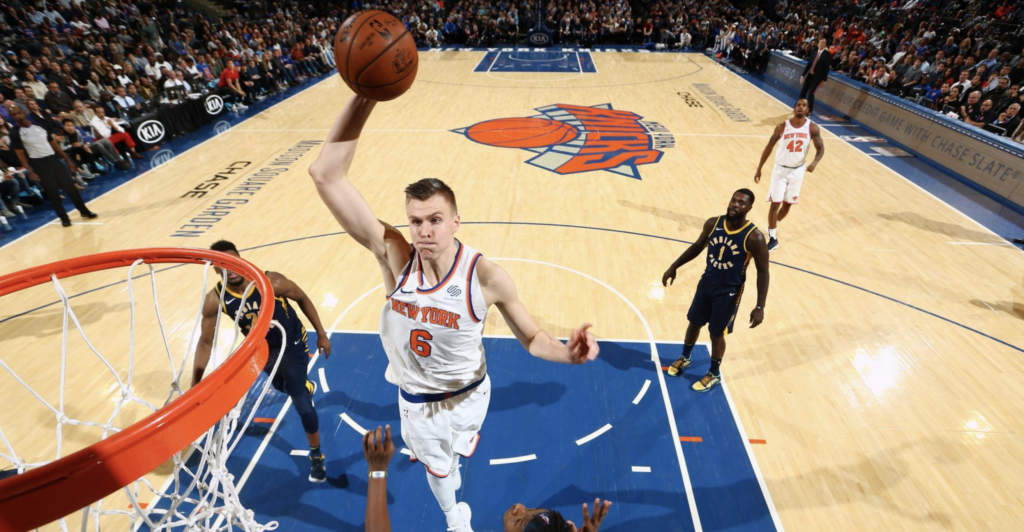 Now The Knicks Are Really A Dumpster Fire
31 Jan, 2019
The New York Knicks have officially traded Kristaps Porzingis to the Dallas Mavericks, the teams announced on Thursday night.
The Knicks receive Dennis Smith Jr., DeAndre Jordan, Wesley Matthews and two future first-round draft picks from the Mavericks in the deal. Courtney Lee, Tim Hardaway Jr. and Trey Burke are headed to Dallas as the Knicks look to create cap space for free agency this summer.
Porzingis, who will become a restricted free agent this summer, reportedly plans to sign the qualifying offer with Dallas, which would set the stage for him to become an unrestricted free agent in 2020.
Earlier on Thursday, ESPN's Wojnarowski and Ramona Shelbourne reported that Porzingis met with team management and left them with the impression that he would prefer to be traded before next Thursday's NBA trade deadline.
"As is standard for this time of year, we were exploring various option on potential trades," said GM Scott Perry in the Knicks' official release. "Considering uncertainty regarding Kristaps' free agent status and his request today to be traded, we made a trade that we are confident improves the franchise. We thank Kristaps, Tim, Courtney and Trey for their contributions and with them all the best."
Porzingis talked with Knicks management about the state of the franchise and his future with the team. Porzingis and his brother, Janis, who is also his agent, expressed their frustration with the franchise's losing ways, past dysfunction on the team and uncertainty over creating a sustainable, successful organization, Wojarowski reports.
Porzingis would join forces with rookie sensation Luka Doncic in Dallas.
NBA.com
Image OnSMASH twitter
Mentioned In This Post:
About the author