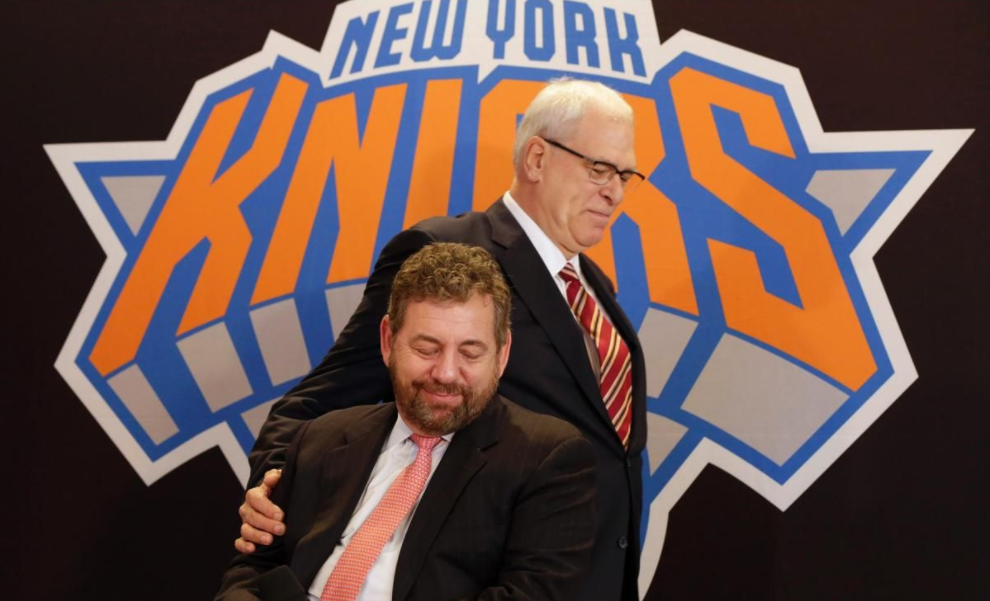 NY Knick Fans Rejoice, Phil Jackson is Out
28 Jun, 2017
The triangle is dead.
Ending a failed partnership that was far uglier than even skeptics anticipated, the Knicks fired team president Phil Jackson just before the start of free agency, sources confirmed.
The decision from James Dolan occurred as Jackson feuded with the team's two stars – Carmelo Anthony and Kristaps Porzingis – and was preparing to get rid of one, if not both, as he built a roster around his triangle offense.
According to ESPN, Anthony's future was at the center of the move because the Knicks had no way to resolve an untenable situation. The 33-year-old prefers to remain in New York and wasn't going to waive his no-trade clause. As the Daily News reported, the Knicks were dead-set against buying out Anthony and the $54 million remaining on his contract.
So instead, Dolan bought out the $24 million left on Jackson's deal.
But putting Jackson's demise on Anthony is wholly unfair to the All-Star forward, who has now outlasted four GMs/presidents and four coaches. Jackson was an abject disaster in his first ever role in the front office, finishing with a record of 80-166 while rebuilding the roster three times in three seasons.
After promising to stabilize a rotten culture at the Garden, Jackson only made it worse – alienating Anthony and creating a highly dysfunctional 11-ring circus that prompted Kristaps Porzingis to skip out on his exit meeting in April. The last straw for many Knicks fans was Jackson acknowledging he's fielding trade offers for Porzingis.
Around the league people questioned whether Jackson was trying to get himself fired not long after picking up two more years on his contract. Still, Dolan had never wavered in his public support of Jackson, even pledging in February that he would never fire his star hire.
"Whether I like the results or don't like the results, I am going to honor that agreement (with Jackson), all the way to the end," Dolan said on ESPNRadio only four months ago.
Whomever is tasked next with the unenviable job of rebuilding the Knicks again will have his hands full. GM Steve Mills will step up on an interim basis through free agency, although the Knicks won't have much cap space and are hardly a desirable destination. If you're looking for stability, look elsewhere. It's worth noting that Dolan has long-coveted Toronto GM Masai Ujiri after New York was twice fleeced by him in trade negotiations.
Just six days ago, Jackson drafted a point guard – Frank Ntilikina –based at least partially on his fit in Jackson's triangle. Jackson also leaves behind a head coach, Jeff Hornacek, who had agreed to run the triangle at the president's behest but is now free to implement the faster-paced offense that brought him greater success in Phoenix. Hornacek has two more years on his contract.
NY Daily News
Image NYDN Sports twitter
Mentioned In This Post:
About the author