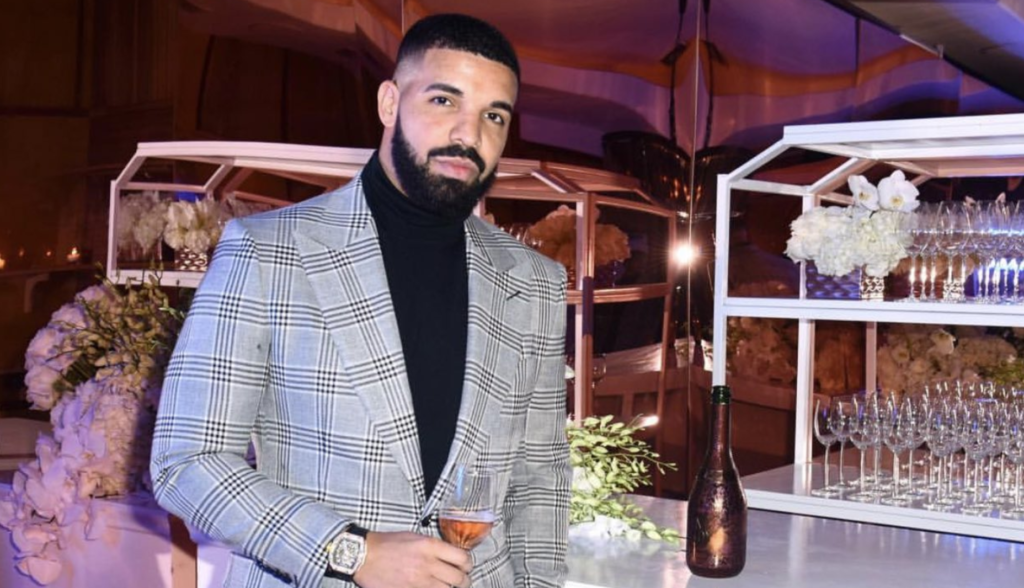 The King of Streaming Hails From The North
11 Jan, 2019
Drake was the king of streaming in 2018, as he finished the year as the most-streamed artist in the U.S., according to Nielsen Music. The superstar collected 11.13 billion on-demand streams for his catalog of songs (in both audio and video streams) — a yearly record for an artist, surpassing his own record of 6.4 billion in 2017.
Drake is also the first act to earn 10 billion streams for his songs in a calendar year.
Drake's streaming haul represented 1.2 percent of total streams across all artists in all genres. In total, 901 billion on-demand streams were registered in 2018 — up 42.6 percent over 2017.
Drake's streams were fueled greatly by the success of his album Scorpion, which generated 4.57 billion on-demand audio streams — the most-streamed album of 2018. (Meanwhile, the set's songs collected another 1.76 billion in on-demand video streams.)
R&B/HIP-HOP DOMINATES STREAMING: The combined genre of R&B/hip-hop continues to be the heaviest hitter on streaming services, with the genre accounting for 30 percent of all on-demand streams in 2018 (267.4 billion clicks of the 901 billion total).
The second-largest genre in 2018 streaming was rock music, with a 14.2 percent share of the market (127.5 billion streams).
Overall on-demand audio streams vaulted 49 percent to 611 billion, while on-demand video streams surged 30 percent to 290 billion.
RAP RULES AMONG MOST-STREAMED ARTISTS: Following Drake on the list of the most-streamed acts of 2018 are eight more hip-hop acts: Post Malone (7.51 billion), XXXTentacion (6.91 billion), Eminem (4.82 billion), YoungBoy Never Broke Again (4.46 billion), Migos (4.17 billion), Travis Scott (4.01 billion), Cardi B (3.99 billion) and Lil Baby (3.32 billion). Rounding out the top 10 most-streamed acts of 2018 is pop superstar Ariana Grande, with 3.28 billion clicks.
"GOD'S PLAN" IS YEAR'S MOST-STREAMED SONG: Drake's smash single "God's Plan" finishes 2018 as the most-streamed song of the year, as it accumulated 1.566 billion on-demand audio and video streams — a calendar-year record for a song. It was one of four titles to surpass 1 billion streams in 2018, up from just a single billion-streamer in 2017 (Luis Fonsi and Daddy Yankee's "Despacito," featuring Justin Bieber, with 1.32 billion).
The top 10 most-streamed songs of 2018 were unsurprisingly dominated by hip-hop titles, with Ed Sheeran's "Perfect" being the only non-hip-hop effort in the region (at No. 9, with 797.27 million streams).
Nielsen Music's 2018 tracking year ran from Dec. 29, 2017, through Jan. 3, 2019. Due to a quirk in the calendar, there were 53 weeks in 2018 instead of the usual 52. So for 2018 volume comparisons to 2017, a corresponding 53-week period is used by Nielsen Music for 2017: Dec. 30, 2016 through Jan. 4, 2018. Numbers in this story are rounded.
TOP 10 MOST STREAMED SONGS OF 2018 IN U.S., ON-DEMAND AUDIO & VIDEO COMBINED
Rank
Artist, Title
Streams
1
Drake, "God's Plan"
1,565,711,000
2
Juice WRLD, "Lucid Dreams"
1,107,289,000
3
Drake, "In My Feelings"
1,100,534,000
4
XXXTentacion, "Sad!"
1,026,294,000
5
Post Malone featuring Ty Dolla $ign, "Psycho"
924,496,000
6
Post Malone featuring 21 Savage, "Rockstar"
905,440,000
7
Cardi B, Bad Bunny & J Balvin, "I Like It"
873,494,000
8
Drake, "Nice for What"
844,403,000
9
Ed Sheeran, "Perfect"
797,274,000
10
BlocBoy JB featuring Drake, "Look Alive"
766,073,000
Source: Nielsen Music, for the tracking period Dec. 29, 2017 through Jan. 3, 2019.
Billboard
Image WordOnRd twitter
Mentioned In This Post:
About the author