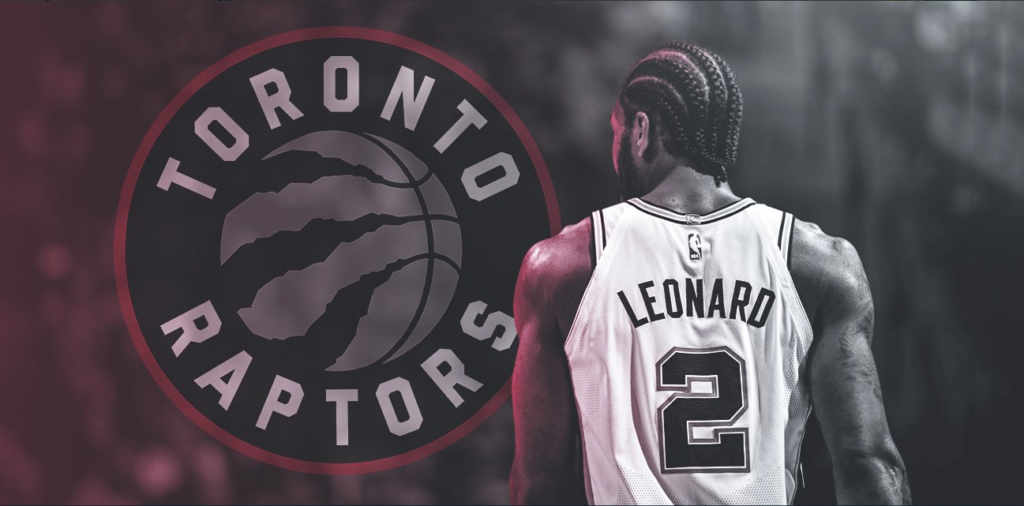 The New 6ix god?
18 Jul, 2018
The Toronto Raptors have agreed to a deal to acquire All-NBA forward Kawhi Leonard in a larger trade package that includes All-Star forward DeMar DeRozan, league sources told ESPN.
There are more players on both sides included into the swap, but only DeRozan has been informed so far, sources said. A trade call with the league office to finalize the trade is set for Wednesday, sources said.
Toronto and San Antonio have been talking about the trade for two weeks, and several incarnations of packages have been discussed, league sources said.
Sources close to DeRozan told ESPN's Chris Haynes that DeRozan met with Toronto brass in Las Vegas during summer league and was told he would not be traded.
In a story posted on his Instagram page on Wednesday morning, DeRozan wrote, "Be told one thing & the outcome another. Can't trust em. Ain't no loyalty in this game. Sell you out quick for a little bit of nothing… Soon you'll understand… Don't disturb…"
Raptors president of basketball operations Masai Ujiri is taking a significant risk in pursuing the trade. Ujiri will make the deal with a determination that he can sell Leonard on re-signing with the Raptors next summer in free agency, sources said. Toronto would be able to offer Leonard a five-year, $190 million contract next summer. If Leonard left the Raptors, he could sign a four-year, $141 million deal with a team with the available salary-cap space.
Leonard has been clear that he plans to sign with the Los Angeles Lakers in free agency next summer.
DeRozan has three years and $83 million left on his contract, including an early-termination option for the 2020-21 season.
ESPN
Image SINow twitter
Mentioned In This Post:
About the author