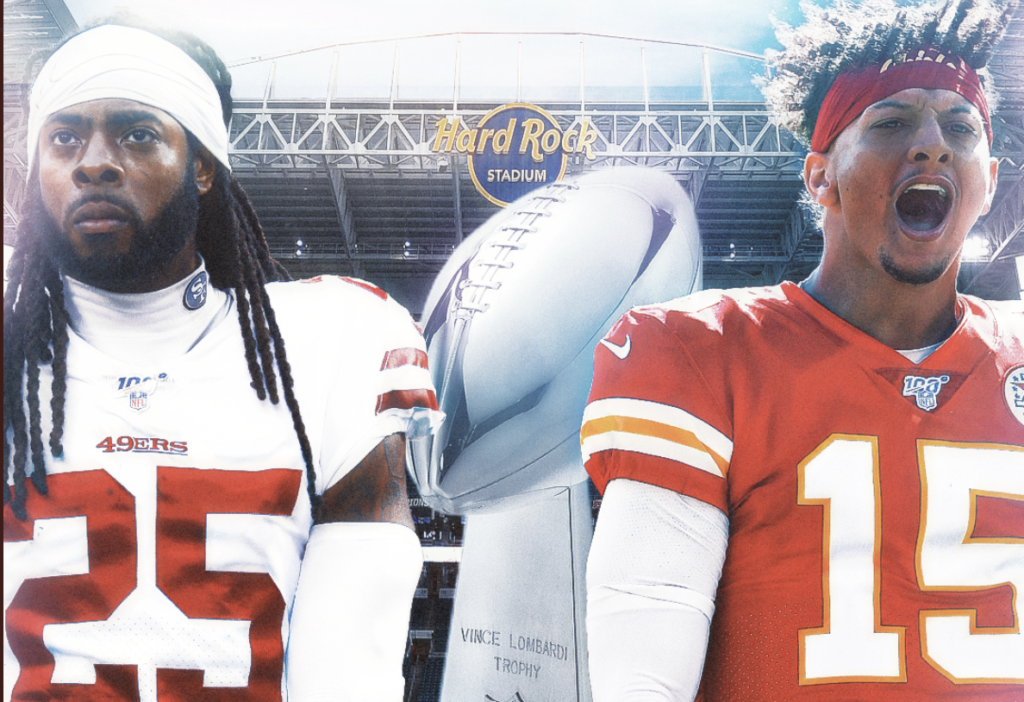 Time To Go Super Bowlin'
19 Jan, 2020
The Kansas City Chiefs will meet the San Francisco 49ers in the Super Bowl on Feb. 2 in Miami. Oddsmakers opened the line at pick 'em in a title game featuring one franchise, the Niners, trying to win a record-tying sixth Lombardi Trophy against another, the Chiefs, making their first appearance in the big game in 50 years.
Their quarterbacks: Patrick Mahomes (KC) and Jimmy Garoppolo (SF).
Mahomes, whose gaudy college stats (his 5,052 passing yards led the country in 2016) were a byproduct of playing at pass-happy Texas Tech, was generally viewed as no better than the second-best quarterback in a 2017 draft that wasn't considered strong on quarterbacks to begin with.
Chiefs coach Andy Reid disagreed. He gave up a first-round pick in the following year's draft to move up to select Mahomes in 2017. Now, in his third season, Mahomes is a Super Bowl quarterback. He has 11 postseason touchdown passes, not a single interception, and has even led the Chiefs in rushing the last two weeks. With its 35-24 win over Tennessee on Sunday in the AFC title game, Kansas City became the first team in NFL history to go from trailing by double digits to winning by double digits in consecutive playoff games.
"Everybody liked this guy," Reid said, in 2017, about the reaction from the Kansas City front office and scouting department after they'd spent time with Mahomes in advance of the draft. "Everybody fell in love with the kid and how he went about his business and how he played. That's not something that happens every year."
Garoppolo, a second-round pick by the Patriots in 2014, was considered the quarterback-in-waiting in New England, despite a limited resume as Tom Brady's backup. But with the Patriots not ready to part ways with their franchise cornerstone, and with Garoppolo's contract running out, the quarterback became expendable. San Francisco acquired him in the middle of the 2017 season for a second-round pick.
Garoppolo won his first five starts in San Francisco and, before the season was out, he had a five-year contract extension that, at the time, included the highest average yearly salary in NFL history.
"When you find the right guy at that position, it's really good for your franchise," Niners GM John Lynch said, not long after the trade.
Though Garoppolo's 102 passer rating this season was only 3.3 points less than Mahomes', San Francisco doesn't depend on its franchise QB the way Kansas City does.
Now, in a season filled with celebrations for the 100th anniversary of the NFL, the Chiefs are back, coached by Reid, whose 14 postseason wins compiled over 20 seasons do not include a 'W' in the biggest game of all.
AP
Image Bleacher Report twitter
Mentioned In This Post:
About the author