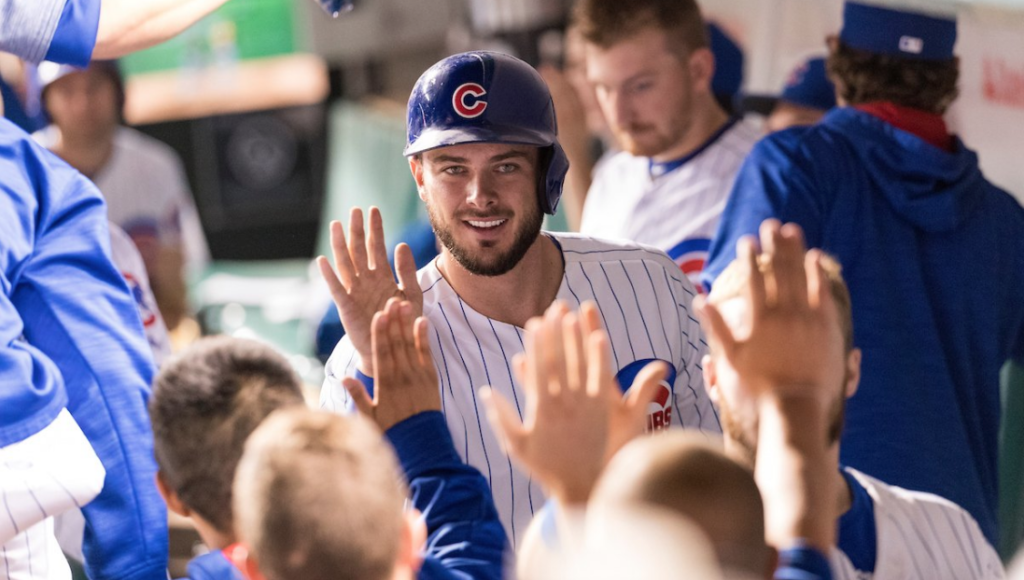 Cubs Opened The Checkbook to Keep Kris Bryant Happy
12 Jan, 2018
The Cubs on Friday avoided arbitration with five players, including third baseman Kris Bryant, who signed for $10.85 million, a record for a first-year arbitration-eligible player.
Shortstop Addison Russell, pitchers Kyle Hendricks and Justin Wilson and infielder Tommy La Stella also agreed to one-year deals. Right-hander Justin Grimm did not agree to a new contract after the two sides exchanged salary figures.
Bryant's raise topped Ryan Howard's record salary for a first-year arbitration-eligible player. Howard, who, like Bryant, earned National League Rookie of the Year and Most Valuable Player Award honors in his first two seasons, received $10 million in 2008.
"[Bryant] earned it," Cubs president of baseball operations Theo Epstein said Friday on the first day of the Cubs Convention. "He's going to set a lot of records in his day. I'm more excited about the ones on the field. This is a well-deserved and appropriate salary and I'm sure he'll put it to good use helping the team win."
Bryant, 26, who won those awards in 2015 and '16, respectively, received a big boost from his '17 salary of $1.05 million. Last season, Bryant hit .295 with 29 homers, 38 doubles and 73 RBIs, and finished seventh in the MVP balloting.
"For some players it might be stressful, but I really enjoyed the whole process," Bryant said. "You play to get to this point in your career and I put so much hard work behind the scenes to get to this point, it just feels so rewarding."
MLB.com
Image Cubs twitter
Mentioned In This Post:
About the author