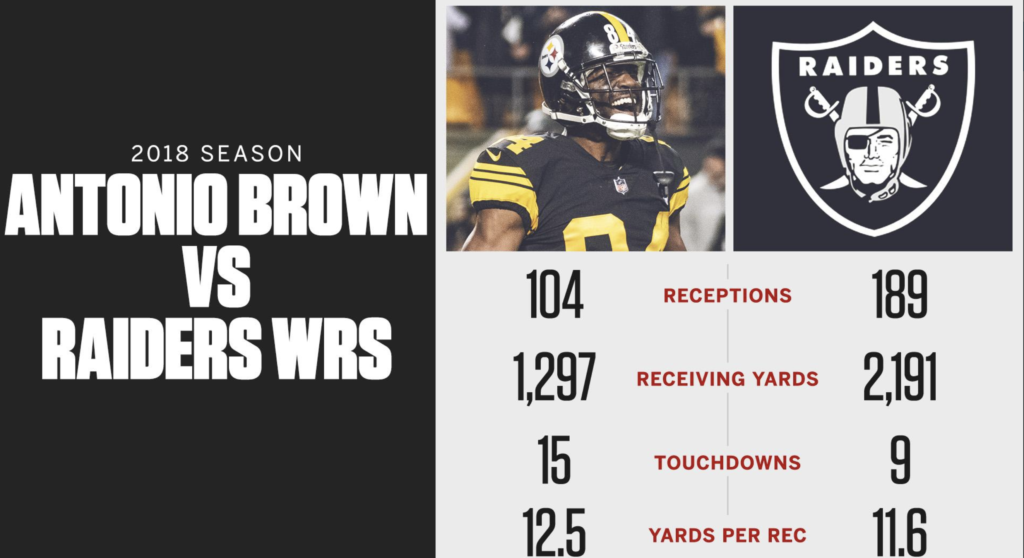 Get Ya Popcorn Ready
09 Mar, 2019
Antonio Brown's plan to escape Pittsburgh and get a new contract came to fruition just after midnight early Sunday when the Steelers and the Oakland Raiders agreed to terms on a trade, according to NFL Network Insider Ian Rapoport.
The Steelers will receive a third-round and fifth-round pick in the 2019 NFL Draft in exchange for one of the defining receivers of his generation. Brown will also get a reworked contract with significant new money and brand new guarantees.
Brown's new contract is for three years and worth $50.125 million with a maximum value of $54.125 million, according to Rapoport. (That's roughly $12 million more than his old contract called for.) He will receive $30.125 million guaranteed, which is $30.125 million more than he was due to receive from the Steelers. Brown even managed to first break the news of the deal with a fancy photoshop on Instagram.
The trade ends a saga that ramped up in the days before Pittsburgh's season finale, when the Steelers benched Brown for missing practice time. A variety of entertaining interviews and trade rumors followed, with a near-deal to Buffalo on Thursday night being scuttled. Brown ultimately got what he wanted, the Raiders got a future Hall of Famer near the peak of his powers and the Steelers wound up with a lot of dead money on their salary cap.
Image SportsCenter twitter

Mentioned In This Post:
About the author