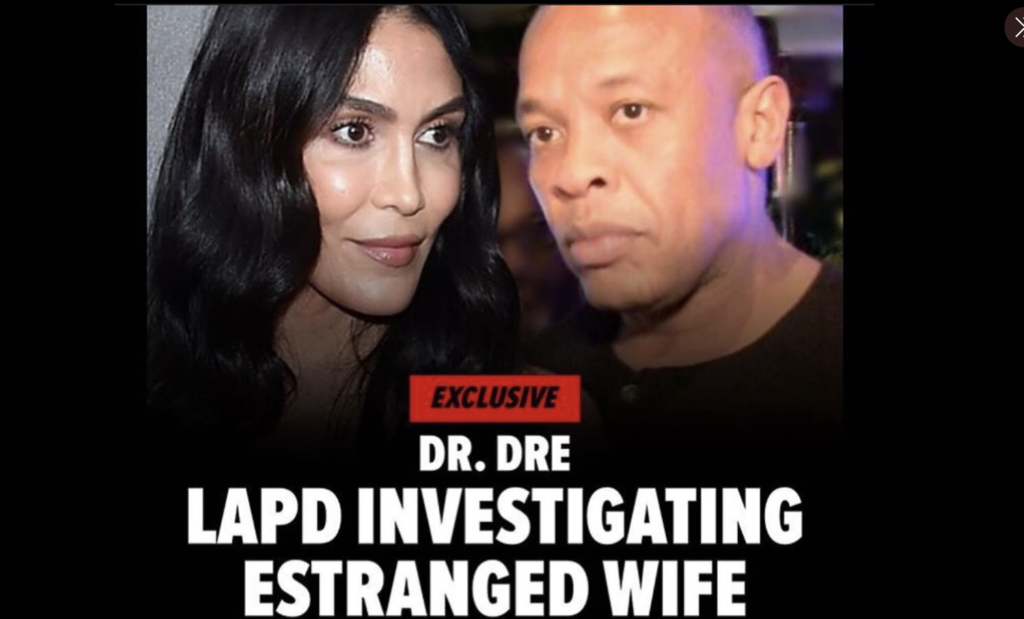 Greed Is Not Good
14 Oct, 2020
There's a new twist in Dr. Dre and Nicole Young's bitter divorce case. The music mogul's estranged wife is reportedly being investigated for embezzlement.
According to TMZ, Young is accused of taking $385,029 without authorization. Dre's business partner Larry Chatman apparently filed a police report claiming she withdrew the funds from a corporate account. A spokesperson for the Los Angeles Police Department confirms to Yahoo Entertainment "a report has been taken" but did not elaborate.
Yahoo reached out to Young's lawyer Bryan Freedman for comment, but did not immediately receive a response.
Young's legal team previously told TMZ she had a right to the money in the corporate account because her name is on it. Freedman added that Chatman's claims are a smear attempt as she and the 55-year-old rapper navigate their acrimonious divorce.
Yahoo
Image quickwiththetea twitter
Mentioned In This Post:
About the author