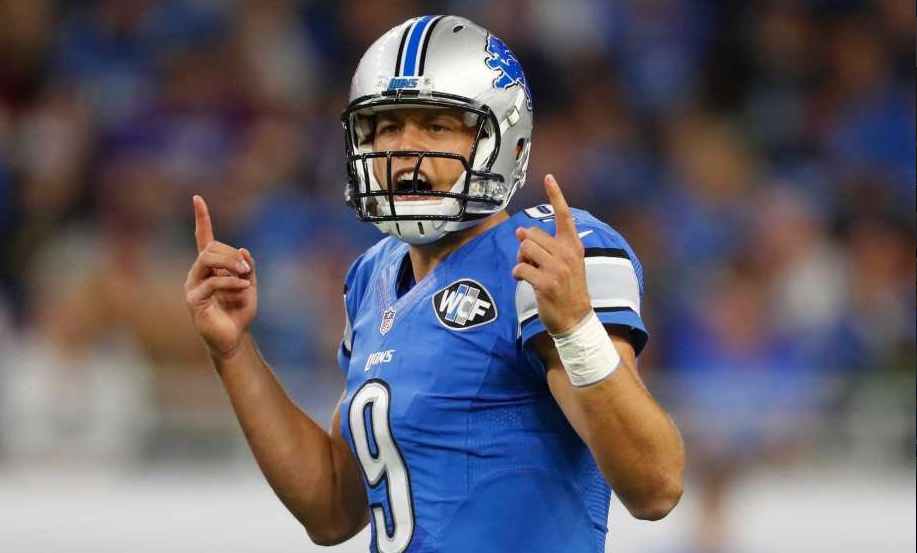 If You Wanna Get Paid, Be A Quarterback!!
29 Aug, 2017
The Lions were never very concerned about their ability to keep franchise quarterback Matthew Stafford, comfortably stating their confidence in getting a deal done over the summer while admitting it might take the combination to the bank vault to do it.
On Monday, they started gathering the money bags.
Detroit and Stafford agreed to terms on a five-year contract, the team announced Monday evening. The deal is worth $135 million with $92 million in guarantees, making Stafford the highest-paid player in the league, NFL Network Insider Ian Rapoport reported, per a source informed of the deal. The $27 million-per-year average surpasses a deal signed earlier this summer by Raiders quarterback Derek Carr, which pays the Oakland passer an annual average of $25 million.
It also opens up the possibilities for future larger paydays for the league's other upper-echelon passers, such as Aaron Rodgers and Matt Ryan, among others. It's only a matter of time before we end up seeing a $30 million per year quarterback in the NFL.
Detroit securing the 29-year-old Stafford before the start of the season, eliminating uncertainty and pressure that might have been on the quarterback to produce a career season.
Stafford has posted just one negative TD-to-INT ratio, 13-20 in his rookie year of 2009. From 2011-2016, he's thrown for at least 4,250 yards and 20 touchdowns in each season and has posted a completion percentage of 65 or better in his last two. His passer rating has finished between 84.2 and 97 in each of his last four campaigns. Simply put, his skills have steadied and he shows no sign of slowing down.
NFL.com
ASAP_SportsNews twitter
Mentioned In This Post:
About the author