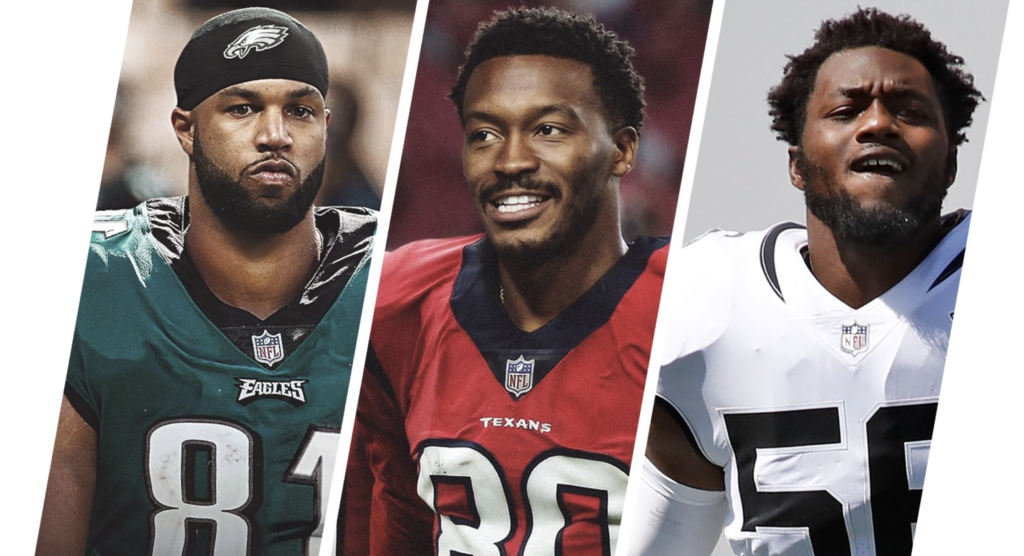 It's NFL Moving Day
30 Oct, 2018
Texans trade for Broncos WR Demaryius Thomas
Houston is getting some receiver help by adding the former first-rounder Thomas, who had 665 catches and 60 touchdowns in his nine-plus seasons in Denver. The Texans are trading fourth- and seventh-round picks to the Broncos for the 30-year-old Thomas and a seventh-round pick.
Eagles trade for Lions WR Golden Tate
Philadelphia acquired the 30-year-old Tate, who will be a free agent in 2019, for a third-round pick. Tate had 44 catches and three touchdowns in Detroit this season.
Ravens trade for Packers RB/WR Ty Montgomery
Montgomery, who had just 26 carries and 15 catches in Green Bay this season, is headed to Baltimore for a seventh-round pick in 2020. He is a free agent after the season.
Redskins trade for Packers S Ha Ha Clinton-Dix
Clinton-Dix, who has started 65 games for Green Bay since being picked in the first round in 2014, is off to Washington for a 2019 fourth-round pick. Clinton-Dix has three interceptions this season, and he was a Pro Bowler in 2016.
Rams trade for Jaguars DL Dante Fowler Jr.
Former No. 3 overall pick Dante Fowler Jr. is headed to Los Angeles, and the Rams are giving up a 2019 third-round pick and a 2020 fifth-round pick. Fowler has two sacks this season while playing only 32.7 percent of the Jags' defensive snaps.
ESPN
Image SimmsAndLefkoe twitter
Mentioned In This Post:
About the author