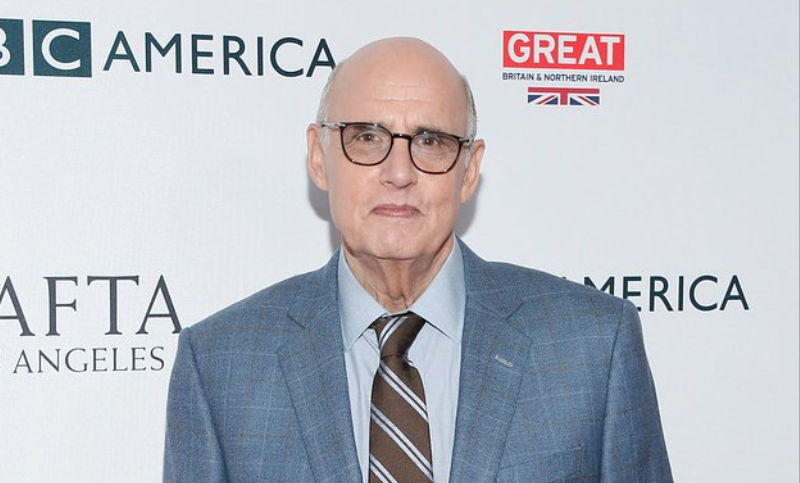 Sexual Harassment Claims Forcing Star To Quit Show
19 Nov, 2017
Following a wave of sexual harassment allegations against star Jeffrey Tambor, the actor has exited Amazon Studios' critically acclaimed comedy Transparent.
"Playing Maura Pfefferman on Transparent has been one of the greatest privileges and creative experiences of my life. What has become clear over the past weeks, however, is that this is no longer the job I signed up for four years ago. I've already made clear my deep regret if any action of mine was ever misinterpreted by anyone as being aggressive, but the idea that I would deliberately harass anyone is simply and utterly untrue. Given the politicized atmosphere that seems to have afflicted our set, I don't see how I can return to Transparent," Tambor said Sunday in a statement.
The news caught Amazon Studios as well as Transparent creator and showrunner Jill Soloway by surprise, as his departure was not run through either of them.
That Tambor would exit his award-winning show and role comes as little surprise. Sources told The Hollywood Reporter last week that Soloway was mulling writing Tambor out of the drama — and potentially killing off his character, Maura Pfefferman.
The decision arrives after Transparent castmember Trace Lysette told The Hollywood Reporter that Tambor sexually harassed her on multiple occasions, claiming he "got physical" in one instance. After the alleged physical assault, which took place on set, Lysette said she felt like she was being targeted and sexually harassed by Tambor. Working with the actor "has been a roller coaster. One minute Jeffrey is lovely, the next it's a temper tantrum or flirtation," she said. (Tambor, in a statement, acknowledged that he can be "volatile and ill-tempered" to work with, "but I have never been a predator — ever.")
Lysette is the second transgender actress to go public with misconduct allegations against Tambor. His former assistant, transgender actress Van Barnes, accused the actor of behaving in a sexually inappropriate manner in a private social media post. Amazon immediately launched an investigation into the Transparent star on Nov. 8. At the time, Soloway told THR, "Anything that would diminish the level of respect, safety and inclusion so fundamental to our workplace is completely antithetical to our principles. We are cooperating with the investigation into this matter."
The Transparent writing staff, sources say, began reworking the upcoming fifth season following news of the first allegation against Tambor as the series mulled refocusing the show without its star.
When speaking with THR ahead of season four, co-star Alexandra Billings, who also supported Lysette's claims, acknowledged that Tambor, a cis man, would never have been cast in the lead transgender role if the show had launched in 2017. "There would be a backlash unlike anything," said the transgender actress and activist. "Anytime it happens, those projects go away. There have been two movies that have come out with cis people in the lead playing trans people, and they disappeared. So first of all, that speaks to our power. And second of all, that speaks to the fact that the consciousness in America is changing."
For her part, Lysette had a recurring role on Transparent's first three seasons and played Shea, a friend and mentor to the transgender matriarch Pfefferman. Lysette was prominently featured in a groundbreaking one-episode role and promoted on season four with the rest of the cast. When going public with her allegations, she had asked that Amazon remove Tambor but let Transparent and its trans-affirmative action mission go on: "It's vital that the show's creator, showrunner and its studio re-center the narrative of Transparent on the experiences of the other trans characters and family members audiences have grown to love on the series."
Transparent was renewed for a fifth cycle ahead of season four's debut. The new season was set to begin production next year for a late 2018 launch. It's unclear just how the production will be impacted by Tambor's exit. Ahead of the allegations, Soloway had spoken about a multiple-season plan, even joking about going on for 10 years. "[The Pfeffermans] give birth to so much and I really do feel like they are just getting started. Maura is definitely just getting started," the showrunner, who now identifies as gender non-binary, said when speaking with THR about the influence the semi-autobiographical comedy has had on their own self-discovery.
Soloway's Transparent put Amazon on the map as the streamer's third original scripted series and went on to critical praise. Tambor won two Emmys for his groundbreaking portrayal as a 70-year-old man who comes out as transgender to his family. The actor's scandal puts Amazon in a role similar to Netflix and its House of Cards.The future of the Media Rights Capital political drama is in limbo after sexual assault allegations against its now-former star Kevin Spacey.
THR.com
Image amberperly twitter
Mentioned In This Post:
About the author